NEWS
Welcome Back, Don Draper! 'Mad Men' Season 6 Premiere Moments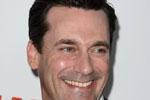 Mad Men moved to paradise. Well, for a few minutes anyway. It wasn't the hustling and bustling corporate crowd of Madison Ave. that introduced the two-hour special, but luxe lovebird Hawaiian vacay absent of tumblers full of whiskey.
Mr. and Mrs. Draper must like Christmas in July. 'Tis the season to be…shocked.
OK! News: Mad Men Costume Designer Talks Her Favorite Looks
As expected, the Season 6 two-hour opener of Mad Men was a melting pot of raw emotion and social faux pas. The original Sterling Cooper bunch have journeyed to heightened peaks of interests and "my, my! moments." Who knew that January Jones was such a violin enthusiast? Here are some of the important insights from the night!
Article continues below advertisement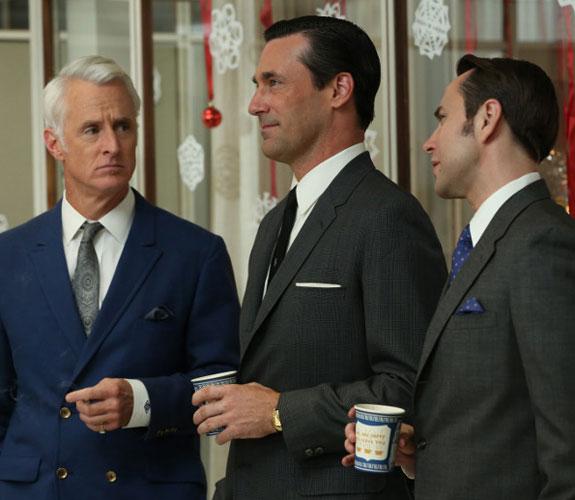 Megan's New Found Fame
So she actually did it! Word is that breaking into acting biz is tough, but Don's wifey, played by Jessica Pare, broke the boundary and is a fresh, autograph-signing, fancy schmancy TV star. On her vacay (that we wish was a babymoon) Megan was mistaken for her character, Corrine and couldn't fathom the thought of ruining her peachy complexion with a suntan. Did you reapply your SPF, Megs?
But her character hasn't changed too drastically. Similar to her Zou Bisou Bisou stunt, Megan couldn't help but jump on stage and try out the hula.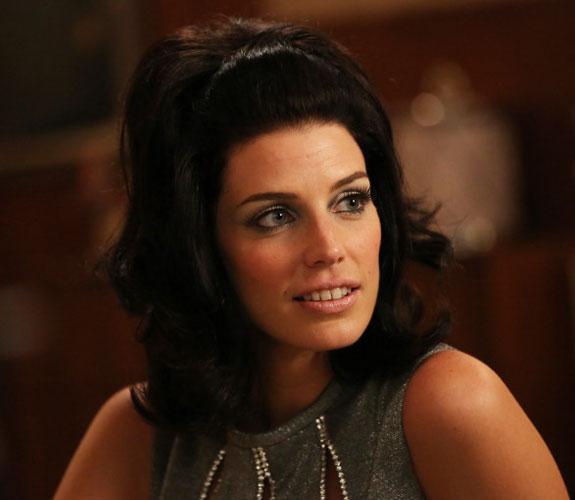 Peggy Olsen's 'Tude
She's always had an edge, but Peggy has taken her career-driven attitude to new heights—and at a different agency! In an effort to save her Super Bowl headphone ad that was more controversial than comforting for the time period, Peggy pulled a "Don," if you will, and forced her creative team to stay and brainstorm a masterpiece. Too bad their New Year's Eve was ruined—Peggy was the one who came up with the slogan.
Article continues below advertisement
Don Draper's Tricks
And just when we thought he had it together. Don is still sportin' his good looks, but his behaviors have changed. After running into an about-to-be-wed G.I. on vacation and giving away the bride, Don starts to get into his philosophical moods where he can't seem to control himself. Don attends Roger's mother's funeral and tosses his cookies. When his clients don't like the creative art and slogan for the Hawaiian hotel, Don gets a little fresh. And faithful no more. Don is back to his old tricks and is sleeping with the neighbor—the doctor's wife!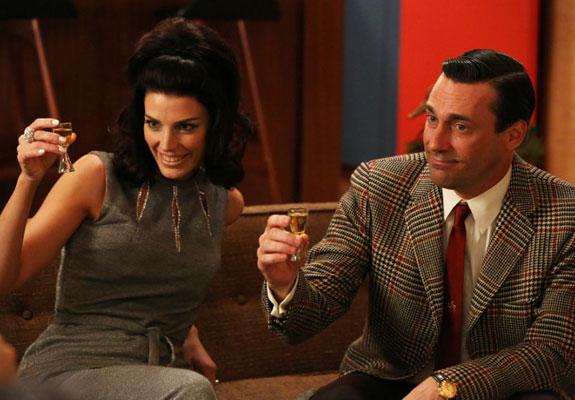 OK! News: Don Draper Inspired Cocktails
Betty Goes Brunette
Woah! No one expected Mrs. Francis to ditch the blonde and go brunette—and without highlights at that! We meet Betty riding recklessly in her car with her mother-in-law, Sally, and Sally's friend Sandy, who proves to be a teenage rebel. Sandy, who is devastated by her rejection from Juilliard, confides in Betty her plan to live free in New York City. Seeing that Sandy is 15 and a child, Betty voices her frank opinions and travels to the city to find Sandy. No luck: All she found was the violin. After a young boy makes a comment about her "bottled" hair, Betty leaves her goldilocks behind. But isn't it bottled again?
Roger's Emotional Breakdown
Doesn't he always seem to have it together? Roger, the man who doesn't show any other emotion than an infectious laugh, finally cries. After his mother's funeral, Roger finally tears up and let's it all out, but we have a feeling it's because of something else.
These were some of the moments we couldn't stop thinking about! What did you think of episode one of Mad Men? Tweet @OKMagazine and leave a comment below.