STYLE
'Mad Men' Costume Designer Janie Bryant Reveals Her Favorite Looks From Past Seasons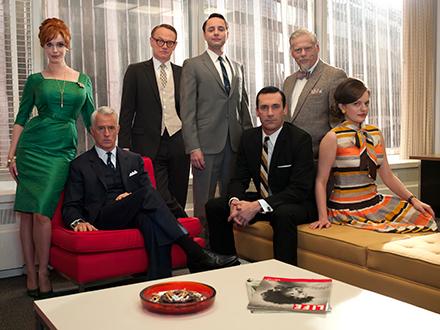 Put aside your Don Draper wifey fantasies for a hot moment, I've got something better for you—an interview with the show's costume designer, Janie Bryant, revealing her best-kept secrets—read on for the goods...
OK!: What's the best part of your job working on Mad Men?
Janie Bryant: That I get to create characters through costume and it begins by reading the script. From the page, three-dimensional characters are realized and a big part of that is the costume design. I'm lucky enough to work with the creator Matthew Weiner—he's an amazing writer and always inspires me.
Article continues below advertisement
OK!: Where do you draw your inspiration from?
JB: I do a lot of research when I want to get inspired. Watching old movies from the period is always inspiring as well as digging through vintage magazines and catalogs. I also do a lot of research online and old photographs are a great resource for me too.
Betty, Joan, or Megan: Who Will Be the 'Mad Men' Episode One Fashion Queen?
OK!: Let's talk accessories—what are the key items you love to play around with?
JB: It really depends on the character. For Betty, I love for her to wear pearl necklaces, earrings, and bracelets. For Megan, she's more forward in fashion, so I love great hoops for her and long necklaces with medallions. For Peggy, it's about modesty and simplicity—I like her to wear small earrings in all different metals, depending on her costume. Joan is the character that always wears bold brooches, earrings to match, and chunky bracelets. Her character is bold and feminine and these accessories illustrate the point perfectly.
Article continues below advertisement
OK!: Who is the MOST fun to dress?
JB: My favorite character changes all the time depending on the scripts. I love that Mad Men is an ensemble cast and there are so many characters to create through the costumes.
Welcome Back, Don Draper! 'Mad Men' Season 6 Premiere Moments
OK!: Who are your style icons from the '60s?
JB: Some of my favorite style icons from this period are Raquel Welch, Brigitte Bardot, Edie Sedgwick, Jean Shrimpton, Faye Dunaway, Peggy Moffitt, Ali McGraw, Katharine Ross, Julie Christie, and Sharon Tate—so many!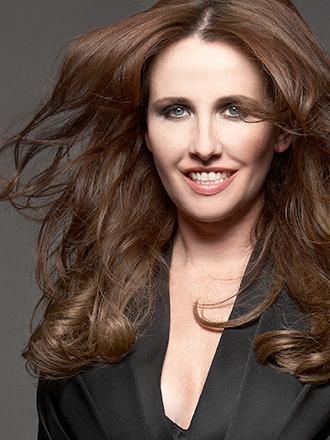 OK!: What are your favorite costume moments?
*Don's Blue raw silk sports coat that I designed for him Season 2.
*Betty's White lace dress that I designed for her Season 3
*Betty's floral night gown and robe that I designed for her Season 3 and Sally has the matching gown as well. Both the night gowns and robe were made from floral sheets
*Betty's black cocktail dress that she wore in Italy
*Jane's Ivory Silk crepe jump suit with rhinestones
*Megan's Zou Bisou Bisou Dress
*Joan's Red Christmas dress that I designed for her Season 4
*Joan's turquoise dress with the ruffled neckline that I designed for Season 3
OK!: We love Christina Hendricks' gorgeous figure; what are your tips for dressing curvy girls?
JB: Accentuate your waist!
Are you a fan of Mad Men? Did you watch the season premiere? Sound off in the comments below or on Twitter @OKMagazine!