NEWS
What Do Justin Bieber And Selena Gomez Do On The Weekend? "We Kiss"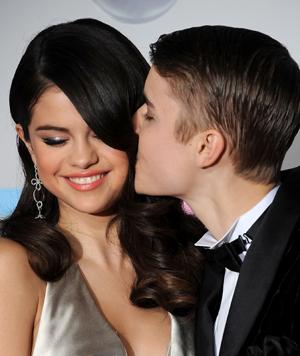 Earlier last month, Justin Bieber made a special appearance at Whitney Elementary school in Las Vegas for The Ellen DeGeneres Show. While he was there, he took some time out to answer a few of the kids' questions.
The kids had some wide-ranging questions. One of them asked what Justin and GF Selena Gomez enjoy doing on the weekend? He answered, "What do me and Selena do on the weekends? We go to the movies." And then he said quietly, "and we kiss."
Article continues below advertisement
OK! NEWS: JUSTIN BIEBER DONATES $500,000 TO CHARITY IN CANADA
The kids screamed and JB made an "ew" face and added after, "No, we don't do that!"
A little girl also asked Justin if he missed home, which he answered by saying, "Yes, very much. I'm always away from a lot of my family and friends so it can be hard but once I get to go home to my family, it's always a pleasure."
Justin's final words to the Whitney kids? "Be nice to each other, treat others with respect and grow up to be people of character."
For more questions and answers check out the video here!