NEWS
What Happened When Lindsay Lohan Hosted 'Chelsea Lately?' We Break It Down!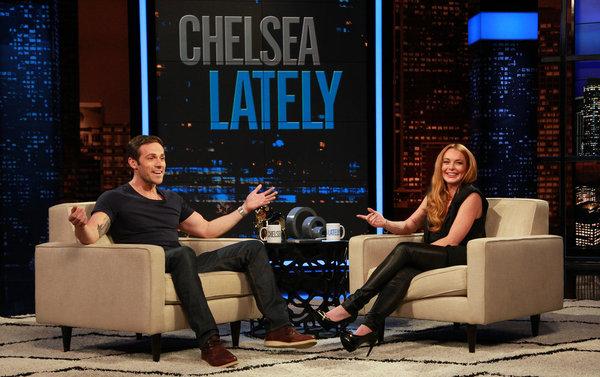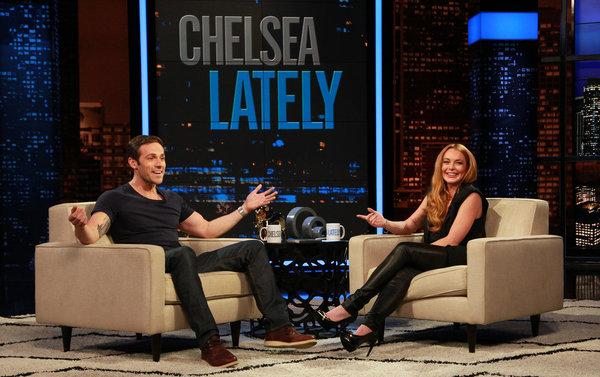 Lindsay Lohan turned Chelsea Lately into Lindsay Lately Monday night as she took over for the vacationing late-night host. The actress kicked off the show with a monologue poking fun at herself and her lengthy string of troubles.
Watch: Lindsay Lohan Pokes Fun At Herself On Chelsea Lately
First off, I have to give Lindsay credit for doing this. Hosting a show that takes shots at crazy celebrity stories nightly (many of which Lilo herself was the focus of) can't be easy, but from the start of the show she seemed to take it all in stride.
Article continues below advertisement
It's hard to say how much of Lindsay's personality actually shined through because it felt like she was doing a really amazing Chelsea Handler impression throughout the entire show, complete with her mannerisms and dry wit. Clearly someone did her homework before getting to set.
OK! News: Find Out Who Will Be The Next 'Bachelor'
During the roundtable segment Lindsay, along with regulars Brad Wollack, Fortune Femster and Jen Kirkman, kicked off the chat with a news item about Harry Styles being asked if he's bisexual with a DJ named Nick, to which Lindsay joked, "Been there!" The group moved on to talk about Justin Bieber sticking a fan's cell phone down his pants because she threw it on stage. Awkard. So. Awkward.
The Canyons clip time! Lindsay shows a dark scene from her upcoming indie flick. I don't know what to make of this.
OK! News: Lea Black Talks Her New Skincare Line
The gang talks about Kristen Stewart telling off the paparazzi. "I'm just excited that Kristen Stewart finally showed some emotion," quipped Lindsay, admitting she would love it if the paps stopped following her around.
The guest of the night is Orphan Black's Dylan Bruce (who is smokin' hot, by the way) and apparently I need to start watching his series because Lindsay says he gets naked on it…a lot.
And just like that, the 30 minutes are up with Lindsay and Chuy closing the show.
What did you think of Lilo's one-night late night talk show gig? Tell us in the comments below or tweet @OKMagazine.