STYLE
OK! Exclusive: Lea Black on Her New Skincare Launch, Portraying Inner Beauty On RHOM, New Season Drama, and More!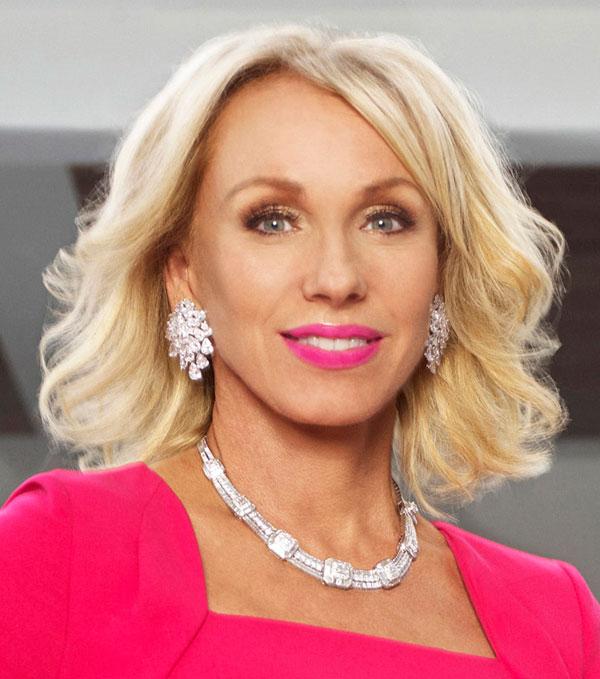 Inside and out, Lea Black is quite literally dedicated to beauty. Her new self-named skincare collection alone should give you the obvious hint. The Real Housewife of Miami has been making waves in the industry since the 80s and is back in the spotlight with an entire new line, Lea Black Beauty, consisting of anti-aging and hydrating products.
OK! News: RHOC Star Heather Dubrow Dishes on the Finale
But while a solid skincare regimen with SPF (of course!) does a world of wonders for your confidence, Lea Black has what she classifies as a "you are what you eat and think about" theory on inner beauty that doesn't have anything to do with how many coats of mascara you layered on your lashes. Considering she's a reality TV star who has her personal life taped for the world to see, (and comment on!) we're quite interested in her form of beauty mind control.
Article continues below advertisement
We caught up with the fabulous star and she gave us the need-to-know deets on her new skincare line, the upcoming season of RHOM, and much, much more.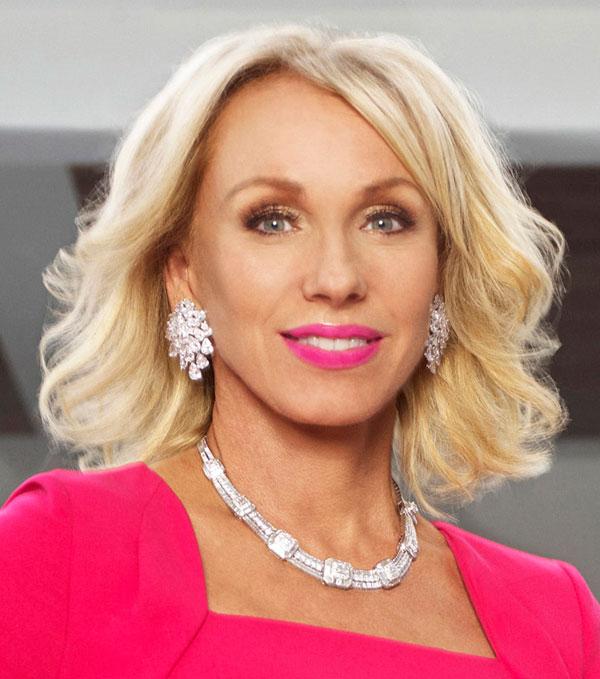 OKMagazine.com: What inspired you to make the new skin care collection?
Lea Black: I've had a line since the mid-1980s. The line has been really successful, and people love it. They keep reordering it, and I've exported it around the world. At one time, I had offices around the world. So after 25 years, there's so much new technology and things you can do. I wanted to make it simple, easy, and affordable, but I really wanted the products to work. If it doesn't work, why spend your time and money? The efficacy for the product was the most important to me. Moisturizing is the most important thing you can do to your skin, so I added that and the exfoliator—because there's so much junk in the air today.
OK!: What's your skincare collection routine?
LB: I wash my face really good in the morning, then I put the serum and moisturizer on. It takes 30 seconds to a minute. Then at night, I wash my face and I put the serum and moisturizer on. That probably takes about two minutes, depending on how much makeup you have. I use the non-surgical face-lift kit about once a week and that takes about 20 minutes. You paint it on, let it dry, wash it off, and you'll see the results.
Article continues below advertisement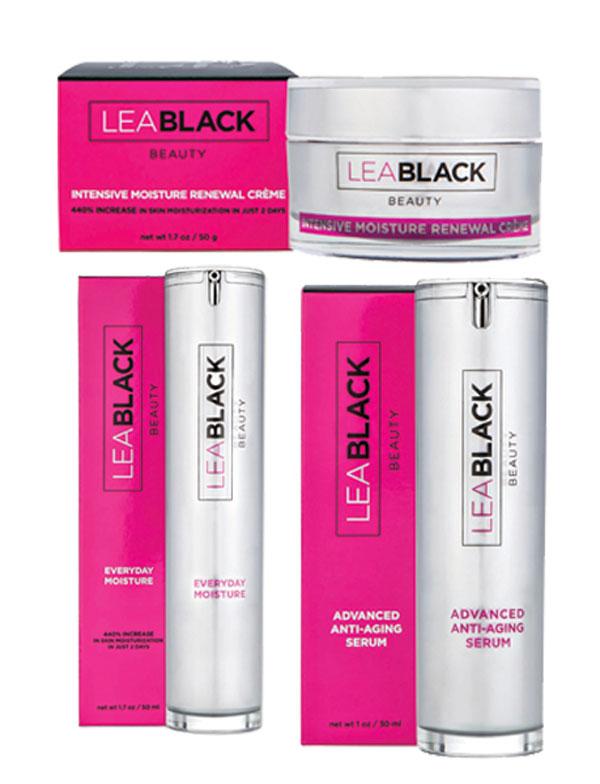 OK! News: Kathy Wakile Shares Her Beauty Secrets
OK!: Have your found that it has changed your makeup routine?
LB: When you use these products on a regular basis, you will not need to use very much makeup. I barely use foundation, and I just use a little powder. Most people I know who have been on it tell me they use very little foundation because you don't have much to cover.
OK!: What are the five products you can't live without in your makeup bag?
LB: Lipstick, eyebrow pencil, blush, probably a little concealer, and mascara or eyelashes. That's pretty much all I do. Sometimes I'll throw a little eye shadow on but that's it. You can actually use the eyebrow pencil or shadow as eye shadow and concealer as a highlighter. It's funny how I use the same core five all the time. You might change the colors with the seasons or add a little dazzle dust in between at night—but pretty much it's the same. I think less is just more.
Article continues below advertisement
OK!: Since it's summer, do you have any skincare tips?
LB: Number 1: Stay out of the sun. Number 2: Wear a sunscreen, even if you think you need it or not. Drink water or non-sugar drinks because hydration is the third thing. If you do those three things, you're going to have a much better long-term use of your skin
OK!: Do you have a celebrity you admire for their complexion?
LB: I will tell you I admire Madonna for staying out of the sun. I don't think she's ever gotten in the sun, and I admire her for her willpower and intelligence. She has porcelain skin.
OK!: On your website you talk about inner beauty and how it's just as important as getting glammed up. So what's your inner beauty routine?
LB: My philosophy is that you are what you think about and what you eat. When I catch myself thinking negative, I cut it off. When I catch myself eating junk, I either say OK, I'll indulge and eat the junk, or don't do it. They say you have to train your environment. When you're around the people who are trying to bring you down or criticize and be negative, it's harder. The key is to try to be aware of it enough so you don't let your circumstances control how you react. Believe me, I lose my temper. I get mad at people. I say things I probably shouldn't, but I try not to initiate those things.
Article continues below advertisement
Photos: Celebs Favorite Beauty Products
OK!: Do you try to portray that on the show?
LB: They make it a very big challenge on the show because, as you know, these shows tend to have people in them that live in drama. It's easy to get caught up in it. I try not to, but they push enough buttons so that you do get caught up in it.
OK!: Do you and the other Housewives ever talk about beauty or share those tips?
LB: I'd say the two that gab the most about it would be Lisa and Joanna. Joanna has great tips about how to make your hair look great in five minutes or less, or how to carry a powder puff with you so you don't have a shiny face. She has a lot of those modeling tips. We spend time together, we travel together, and we're always talking beauty tips. I'm proud of them because they're really conscious of working out and what they eat.
Article continues below advertisement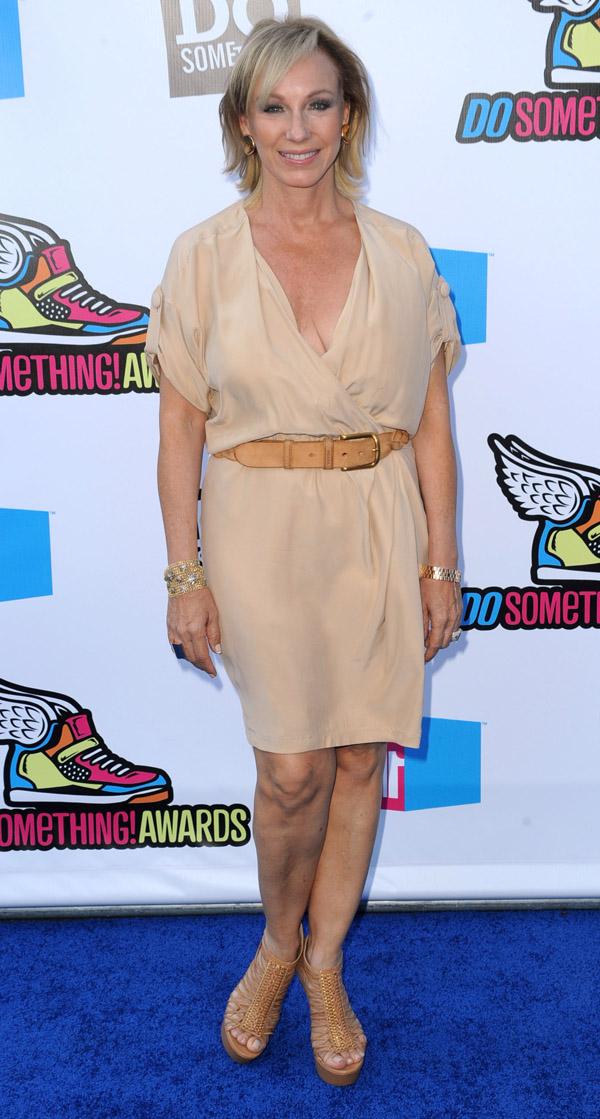 OK!: What can people expect from the show this season?
LB: I think people are going to be blown away by Miami this season because the floodgates have opened up. I think the people you see fighting, and you're going to be shocked that they're not getting along. The people that are getting along—the audience will be be surprised. There's a lot of drama, action, controversy, Miami spice. The part of our show that I love is that it's organic, authentic, and real. There's nothing contrived about it. These are real people with real emotions, real relationships, and real stories.
Will you be tuning into the show next week? It airs Monday, August 12th at 9 pm ET. Let us know in the comments below and tweet @OKMagazine.