NEWS
What I Wish a 30 Year Old Selena Gomez Could Tell Herself About Dating Justin Bieber Now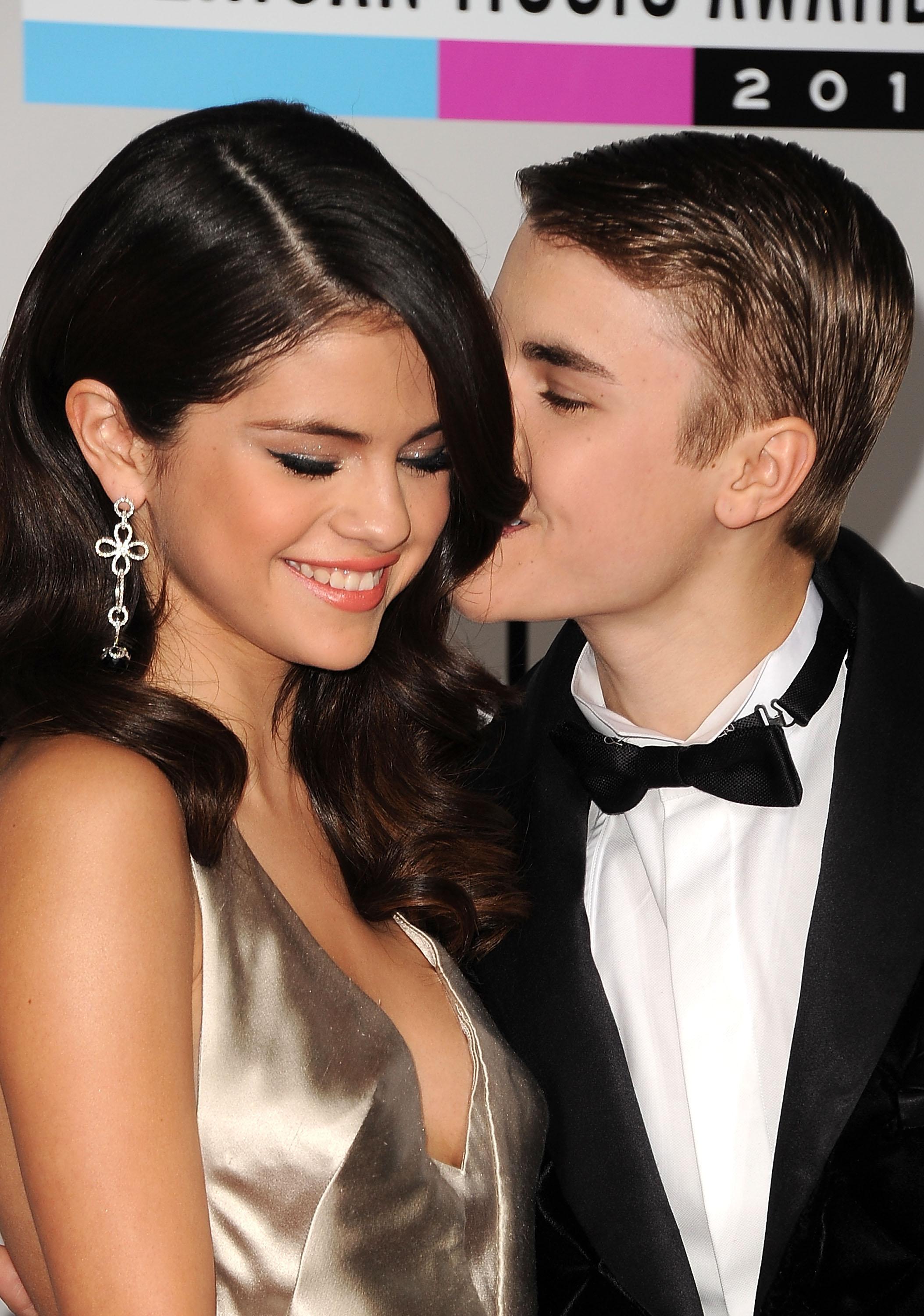 I've got a few years on Selena Gomez, actually, way more than a few, but watching her relationship with Justin Bieber play out in the press brings back memories of any guy I dated in college (minus the paparazzi). At the time it seemed like one week I'd be totally smitten, the next I'd be completely heartbroken. I wish the older version of me, the one that's now happily married with two incredible kids, could have told the 20-year-old version to chill out, enjoy being single and not sweat finding that perfect someone, because I eventually would. But alas, with the future currently unknown, we each take our own path to relationship happiness. Here are a few things I think Future Selena is dying to tell Present Selena about her on-again/off-again relationship with the Biebs (which, for those not keeping track, is back on).
Article continues below advertisement
Don't date someone who thinks important historical figures would have been part of his fan army.
Selena, you take time away from your career to tirelessly throw yourself into projects like UNICEF, traveling to third-world areas to help others. Your boyfriend, who admittedly does have his own philanthropic efforts, visited the Anne Frank House in Germany, writing in the guestbook (physical evidence!), "Truly inspiring to be able to come here. Anne was a great girl. Hopefully she would have been a belieber." Red alert! Red alert!
Article continues below advertisement
OK! News: Partying With Justin Bieber Could Cost You $5 Million
Boyfriends who ask houseguests to sign a privacy waiver probably have something to hide.
If the latest Justin rumor is to be believed (or is that beliebed?), the singer will ask everyone who enters his Calabasas, Calif. home to sign a waiver making them responsible for their involvement in "potentially hazardous" activities and the "physical health, or the philosophical, spiritual or other views or characteristics" of the Biebs and other guests is considered private. Blogging, tweeting or Instagramming images from inside his home could result in a $5 million lawsuit. Step away from the shenanigans, Sel!
OK! News: Healthy Eats For Your Memorial Day BBQ
This is not the last guy you'll ever date.
Young love is special and fun and for some it does last a lifetime. But if Teen Mom has taught us anything, and I like to think it has, with the exception of a precious few like Catelynn Lowell and Tyler Baltierra, your high school sweetheart isn't who you'll spend the rest of your life with. Get out there, experience new people and if you and Justin are really meant to be together, you will be, but don't push it, let fate take its course!