NEWS
What Makes 'Spell-Mageddon's' Alfonso Ribeiro Wake Up at 4 AM? Find Out!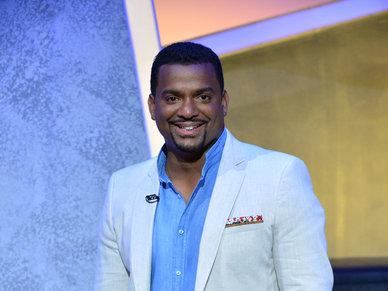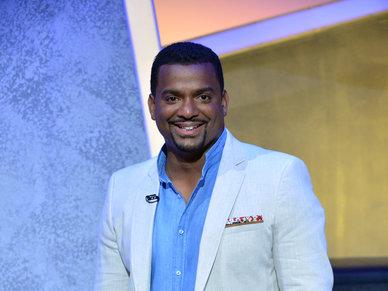 ABC Family's new game show Spell-Mageddon takes the spelling bee concept to a whole new, combining it with Wipeout-style obstacles contestants must endure in their efforts to go home with $10,000. Host Alfonso Ribeiro chats with OK! about his new gig and the guilty pleasure that gets him out of bed at 4 AM.
OK! News: Kendall Schmidt Readying Global Headlining Tour
OK!: Describe Spell-Mageddon.
Alfonso Ribeiro: It's ABC Family's new game show on their Wednesday comedy block after Baby Daddy and Melissa & Joey. It's a completely new take on a spelling bee. We are throwing major distractions at our contestants while trying to spell words that they clearly should know how to spell. The reactions that our contestants make while going through this is truly priceless.
Article continues below advertisement
OK!: How are you as a speller?
AR: I'm not the best speller so I have major empathy for all of the contestants who get it wrong. You say the lines, you don't have to say the letters that connect the words. All you have to do is be able to pronounce them as a host.
OK! News: Clever Cocktails For National Tequila Day
OK!: What do you like about the game show format? What's fun for you?
AR: Growing up I was always a huge game show fan. My family and I would sit down every night while having dinner and there would always be a game show on TV or we played a lot of games at the house. This is just one of those fun ones where it's all about the comedy. The game play is fun but the comedy that comes out of it is just really, really funny.
OK!: What are some of the obstacles thrown at the contestants?
AR: We'll put a contestant in one of those dunk tanks and we're shooting balls at the bulls eye and when we hit the bulls eye it drops them into ice cold water. We have one game called Zap where we put the dog collars that when dogs bark it zaps them, we put one on each leg and we're controlling it as they're getting zapped while shooting water in their face. We're putting them in these showers where there's all of this stuff like foam and goo.
Article continues below advertisement
Watch: Jeff Lewis Talks About the Celeb Breakup That 'Needed To Happen'
OK!: People sign up for this?!?
AR: They absolutely do! It's amazing what people will do to win $10,000.
OK!: What's your TV guilty pleasure?
AR: I'm a sports nut. I'm all about watching sports. I would get up at 4 or 5 am to watch Formula 1 qualifying—I'm a huge race fan, love my golf. That's pretty much what I DVR. My wife DVRs her picks. My buddy Grant Show is on Devious Maids and she watches that. I watch it, too, to support my boy, but I'm all about the sports.
Catch Alfonso as he hosts Spell-Mageddon on ABC Family every Wednesday at 9/8c.
Would you subject yourself to a game show like this for $10k? Tell us in the comments below or tweet @OKMagazine.