NEWS
What We Learned From Last Night's Real Housewives of Miami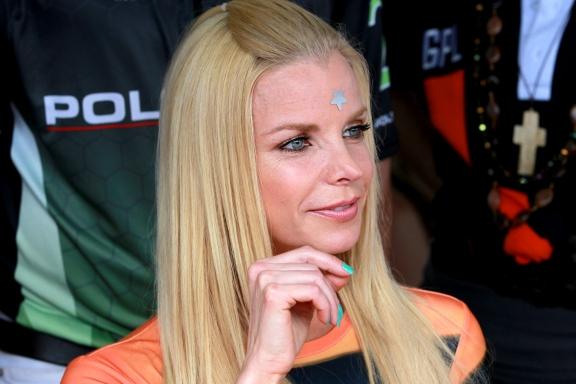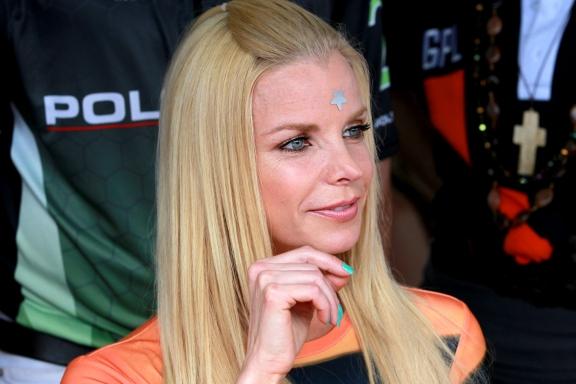 This week's episode opens with Lea making her last minute calls to bring people to her annual gala. Alexia promises to try to make it, but she's come down with a cold and is also attending a polo event with the A-Team in Palm Beach. Frustrated that she's playing both sides, Lea just hopes she and hubby Herman will make it to her big night.
OK! News: Try These Gluten-Free Beauty Finds
Lisa and Lenny return from visiting their fertility doctor. They've decided to move ahead with using a surrogate, despite Lisa being uncomfortable with the idea. Lenny's feelings on the subject are more practical, whereas Lisa is coming from an emotional, vulnerable place. I really hope we see these two become parents soon. Their journey is heartbreaking.
Article continues below advertisement
Lea is working on the seating for the gala. The line of the episode is obviously, "It's easy to take the high road when the low road is in the gutter." This needs to become my mantra for life.
OK! News: Tamra Judge Talks About Her Wedding's Gorgeous Details
Adriana rallies her crew (Ana, Marysol and Alexia) to hit the gay polo match. Adriana won't take her sunglasses off because her eyes are puffy from crying all night. She blames it on the way Romain treated her at Alexia's magazine party the previous night.
Lisa is getting ready to attend Lea's gala. I really want all of her makeup and those fab shoes.
Watch: Giuliana and Bill Rancic Talk Having Baby No. 2
The A-Team is giggling about how none of them are going to the gala, but Alexia is keeping the fact that she and Herman will be attending to herself. Smart move, lady. You don't want to cross this crew.
Taylor Hicks sighting! Where's the Soul Patrol? The American Idol alum will be performing at the gala.
Article continues below advertisement
Lenny is late getting home from work and Lisa is annoyed that she will have to head to the gala alone. But Lenny is a smart man and presents his wife with a stunning necklace, which smooths things over momentarily.
OK! News: Bridal Designers Offer Visions For Jennifer Aniston and Angelina Jolie
Alexia is getting nervous because the car service Herman hired to bring her back for the gala is arriving and she needs to let the ladies know she is headed there tonight. When she breaks the news to them, it doesn't go over well. People, she's attending a fundraiser benefiting children in need, not the Lea Black Fan Club convention. They are icing Alexia out and I'm proud of her for telling them to grow up.
Lots of familiar faces come out for the gala—Lance Bass, Gabrielle Anwar, Dennis Rodman and former Housewife Karent Sierra.
In the end Alexia backtracks, deciding against going to the gala and leaves Lea a message. Who's the master manipulator now? Methinks it's the A-Team.
Lea is struggling to get the gala guests to bid on the live auction items...it's awkward and painful.
Next week Romain, Frederic and Lenny have a meeting of the minds and Adriana tells Lisa she doesn't want her to be in Joanna's wedding.
Whose side are you on? Tell us in the comments below or tweet @OKMagazine.