NEWS
What We Learned From Last Night's Real Housewives of Miami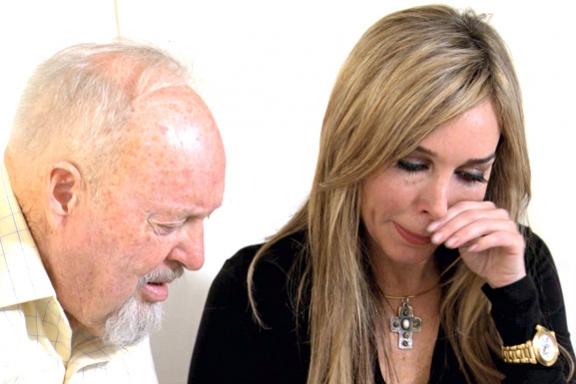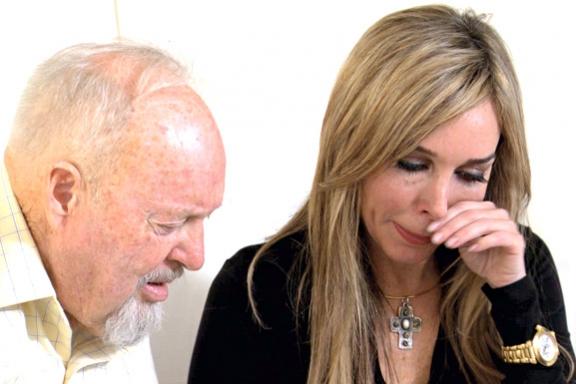 Joanna and Romain decide to sit down with Adriana and Frederic to clear the air between the couples once and for all. Despite a rocky start because Adriana and Frederic arrive almost an hour late, their talk seems to help diffuse the situation. A tries to drag Lea's name into the mix but J shakes it off. Joanna seems to be taking their truce with a grain of salt.
OK! News: Brant Daugherty Opens Up About Being Robbed At Gunpoint
Article continues below advertisement
Dr. Lenny is now Lenny the patient after having some liposuction done and is feeling very fragile.
Marysol is at Mama Elsa's house to clean up both the space and the energy. Alexia is helping out by bringing holy water while Marysol burns sage. She complains that Lea never contacted Elsa during her hospital stay to find out how she's doing. They don't want Lea in their lives, they want Lea to care about their lives—I can't keep up.
Adriana and Frederic are checking out the church where they will marry and she reminds us that her guests are required to wear white to the wedding and Great Gatsby attire to their reception. While talking to the woman who will preside over their ceremony, Adriana opens up about her previous marriages and the absence of her father in her life.
Watch: Tia Mowry-Hardrict Dishes On Her New Instant Mom Role
Article continues below advertisement
Alexia's mom has a sit down with her son Peter to get to the bottom of what's going on with him. Between learning about his father's wrongdoings and his brother Frankie's horrific car accident, Peter is lost. Hopefully grandma will break through to him.
Joanna and Romain visit their sex therapist. Joanna still wants it whenever she can get it. Romain wants to make love. Romain is kind of adorable during this entire appointment. The therapist suggests they pretend to meet for a blind date in order to spice things up.
Photos: Fall Beauty Products That Will Change Your Life
Alexia takes Peter to the baseball park where he used to play as a child. She tries to connect with her son by explaining the past.
Elsa is home and she is feisty. She tells Marysol she's feeling depressed. Elsa is seriously skeptical about the crystal water Marysol has prepared for her. I think she really needs to get her hands on Asa's diamond water from Shahs of Sunset. I bet that stuff would make her feel like a new woman.
Article continues below advertisement
Joanna and Romain are in their disguises and out on their blind date. Their role play is hilarious and I love that Romain asks if they can go back and play Wii.
OK! News: Avril Lavigne Reveals She's Only Been Away From Her Hubby For 10 Days
Marysol is throwing Adriana's bachelorette party and since she's not into strippers, this appears to be a very tame soiree. Adriana decides she wants to burn the original dress she planned to marry Frederic in four years ago. Sound dramatic? At least it got the party moving.
This episode was way too light on Lisa and Lea but it looks like they'll make up for that next week with an argument between Marysol and Lea and a drunken night with Joanna and Lisa.
What did you think of Adriana burning her wedding dress? Tell us in the comments below or tweet @OKMagazine.