NEWS
What We Learned From Last Night's RHOM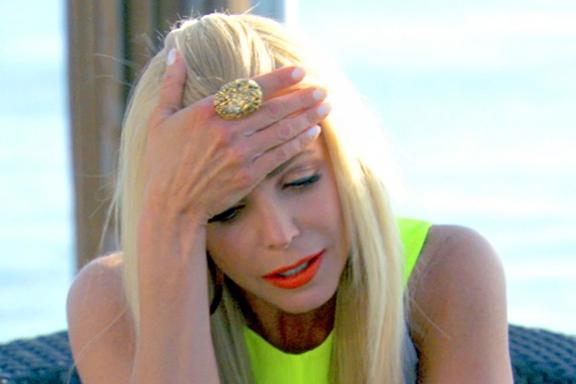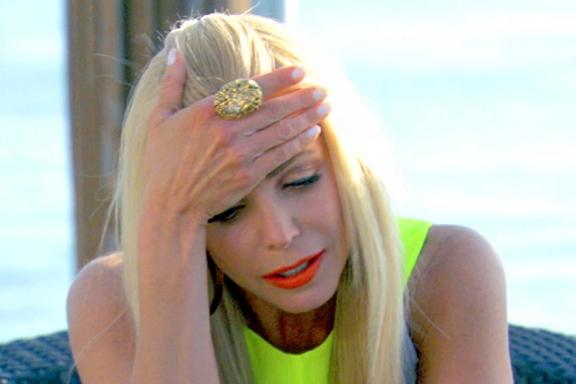 It's hot and humid—it's this week's episode of Real Housewives of Miami!
We still have stormy skies as Adriana and Lea finish up their talk, with Adriana hustling out into the rain without an umbrella. She's acting like a petulant child as Lea tries to move her out of the rain. Adriana admits she should have stood up for her when Ana attacked her on last season's reunion. Lea says she didn't have Adriana's back in her fight with Joanna because she didn't agree with her slapping Joanna. These two are clearly at an impasse.
Article continues below advertisement
OK! News: Get All The Deets On The RHOC Reunion, Pt. 3
Joanna and Romain head to a tennis match and J wants to talk about their sex life, or lack thereof. Romain tells Joanna to spice it up and she calls BS. There is no reason these two shouldn't be at it like jack rabbits.
Adriana is exhausted from the argument but as she's telling Frederic what happened it really feels like she's twisting Lea's words around. I don't remember hearing Lea call her a charity case during their fight, do you? I'm also really unclear why everyone has to say out loud they're not afraid of Lea Black. Is this woman scary? She doesn't seem scary. What am I missing?
OK! News: Tamra Judge Dishes On Her Many Wedding Wardrobe Changes
Alexia and her boys are in the recording studio where Peter and Frankie are working on some interesting lyrics. I'll just leave it at that.
Lisa and Lenny go through the motions of their nighttime routine but she can't sleep because their infertility problems are weighing on her. Lenny wants to look into finding a surrogate but Lisa is determined to carry the pregnancy herself. This is heartbreaking.
Article continues below advertisement
Alexia has a heart-to-heart with her mom about her concerns over Peter, his behavior and her guilt over ever being involved with their biological father who has a criminal past.
OK! News: Taylor Armstrong Is Engaged!
Adriana and Marysol pop a bottle of bubbly. Marysol's mother Elsa wants to offer Adriana her mantilla to wear at her wedding to Frederic. Some trash talk about Lea ensues.
Alexia and Lea sit down for dinner and discuss the argument with Adriana and the rumors Alexia heard that Lea was saying negative things about her son Peter. Lea denies ever saying those things. Alexia says she isn't afraid of her because, you know, that's what you have to do in Miami, say you're not afraid of Lea.
Lisa, Joanna and Lea head out on the town and low and behold who shows up but Adriana, Marysol and Alexia. No bueno. It turns out Lisa invited the entire group, not just Lea and Joanna. She seems to think she's the Housewives whisperer. I love ya, Lisa Hochstein, but good luck with that, sister. Lea bows out before it gets any more awkward and calls Roy very upset. Joanna and Lisa head out to comfort her while the other ladies continue to party. Lisa attempts to stay Switzerland and then Joanna hands her a sketchy looking piece of paper. We better find out what that document says after the commercial break. Don't play me like this, Bravo!
Article continues below advertisement
So apparently Adriana didn't just hit up the courthouse for her marriage license, she went back a month later to have it notarized, meaning the marriage is really legit. Lisa isn't completely buying what Joanna's selling because she wants to make sure the document hasn't been doctored first.
Next week, Lisa confronts Adriana about her second trip to the courthouse with Frederic while Romain and Adriadric have it out at 'da club.
Who do you think is being truthful on RHOM? Tell us in the comments below or tweet @OKMagazine.