NEWS
Everything You Need To Know About The RHOC Reunion, Pt. 3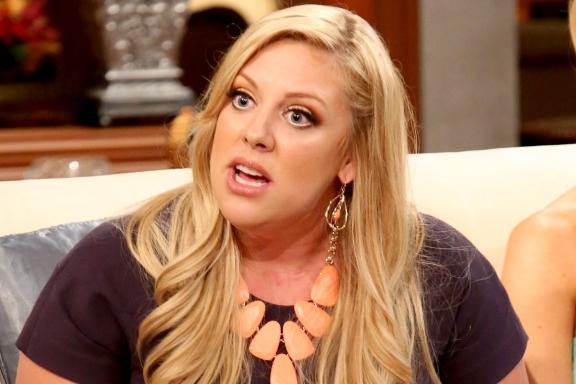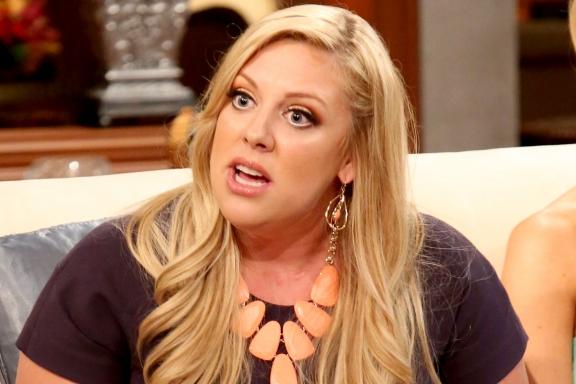 We're down to the third and final installment of this season's Real Housewives of Orange County reunion and this episode is about to unleash some intense drama as Vicki's daughter Briana goes head-to-head with her on-again, off-again beau Brooks.
OK! News: Taylor Armstrong Is Engaged!
First things first, Andy Cohen addresses the highs and lows of Heather and Terry's relationship. Then turns the focus on Alexis, mentioning it appeared as though she and Jim made a conscious effort to look more like a fairytale couple this season. While Alexis insists she and her hubs have always had fun, wacky moments in front of the cameras, leave it to tell-it-like-it-is Tamra to say she thought it was a little staged, but she basically leaves it at that.
Article continues below advertisement
We start out light-hearted with talk about Baby Troy and parenthood. Then things get darker as the talk turns to her husband Ryan leaving for Afghanistan. And, of course, the heated argument between Ryan and Lydia's mom Judy at Vicki's Winter Wonderland party is addressed. While Briana admits she's sorry how things went down that evening, she refuses to speak badly about her husband. Lydia attempts to delve further into the issue but it's diffused pretty quickly.
Article continues below advertisement
And the Brooks drama begins. Briana explains she never told her mom Brooks wasn't allowed in her house, it's that he isn't allowed around her, Troy or Ryan. Briana continues to explain the reason is because she doesn't trust him because of terrible things he has done. Vicki tries to cut the conversation off by saying she refuses to go into detail about that situation and she'll walk off stage if it goes any further.
Andy asks some broad questions about Brooks and Tamra asks Vicki if she also thinks Brooks has been disrespectful to her, to which V begrudgingly admits there have been a few instances. All of the women start to question why she would stay with him and whether or not the abuse has been physical and Vicki starts to bolt.
OK! News: All The Details From The RHOOC Reunion, Pt. 1
Brooks appears and Vicki takes her seat again. Briana has steam coming out of her ears at the very sight of this man, which is understandable when she says Brooks told her husband Ryan, "You need to start hitting Briana to get her to fall in line." Brooks says he was drunk and angry and sorry he said that. Yowzers.
Article continues below advertisement
Lydia runs off stage crying and Vicki starts to walk out again.
This is so tense watching on TV. I can't imagine what it was like sitting on the soundstage—no wonder Lydia ran off (but she's back, by the way).
Tamra looks like she's about to have a heart attack and I seriously need a glass of wine—does Wines by Wives make emergency deliveries during reunion episodes? They should consider it. In the absence of a glass of Pinot Grigio, I turn to chocolate.
Tamra says she has seen a weak Vicki since she started dating Brooks, and feels she's making excuses for him. She also admits Briana has told her about texts he sent Vicki tearing her down by calling her fat and ugly. Vicki vehemently denies that, as does Brooks.
Vicki tries to compare Brooks to Slade, saying "the whole world hates Slade." (Ed. Note: I don't hate you, Slade.) I love how even in the most tense moments Vicki manages to throw a dagger Slade's way. It really makes me chuckle.
Brooks exits and Vicki breaks down. Everyone tries to comfort her except for Briana and Gretchen, which is definitely smart on G's part. No need to stick your nose where it doesn't belong.
The ladies and Andy end the reunion appropriately with a glass of champs and, there you have it, the end of this season of RHOC.
Were you satisfied with the way the reunion ended last night? Tell us in the comments below or tweet @OKMagazine.