NEWS
What We Learned From The 'RHOC' Finale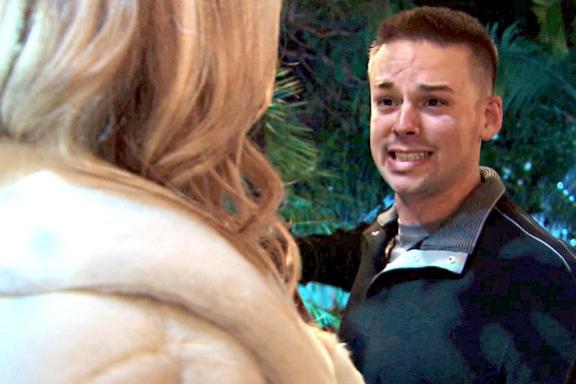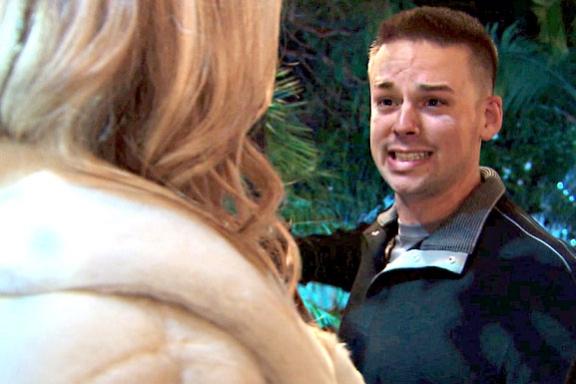 It's finale night, people, and the previews showing the gang-up on Gretchen are making me anxious for this episode.
Vicki's Winter Wonderland party is in full swing. Gretchen and Slade are chatting with Briana's hubby Ryan who's getting ready to be shipped out to Afghanistan. He confides in them that Vicki and Brianna's relationship is strained and they have a ton of dirt on Brooks, meanwhile Vicki is on the other side of the soiree acting all googly moogly over a text from him. Trouble is a-brewin'.
Article continues below advertisement
OK! News: Heather Dubrow Dishes On The RHOOC Finale
Gretchen and Heather sit down to rehash the Malibu Country debacle…again. Heather is incredibly defensive over her acting career. Lady, we get it. You're the actress. You had an acting career before Housewives and I'm pretty sure you'll have an acting career after it (seriously, I'm rooting for you!). If I might use the one semester of Psych I took in college, it feels to me like this is a sticking point for Heather since there are so many Housewives who are, how can I put this delicately, not really actresses, but who would like to pretend they are. But anyone who knows how to work their way around an IMDB page knows this isn't the case with Heather.
Heather tells Gretchen how hurt she was that she and Slade weren't more attentive at the Hot in Cleveland taping and it feels like the two just sort of agree to disagree…begrudgingly.
Watch: Did Lauri Start Drama This Season On Purpose?
Vicki gives Tamra a BFF bracelet, noting it's bigger than the one Gretchen gave her last year…of course. I'm so over this.
Alexis and Jim have a "Kumbaya" moment with Tamra where it's all happiness and rainbows between the three of them. Then Jim price drops the cost of his scarf and you can tell Tamra is giving an internal eye roll. But, you know, everyone's gotta get along with each other except for Gretchen because she's the chosen one to be iced out this season.
Article continues below advertisement
Lydia's mom Judy is offering up a sprinkling of fairy dust to all of the party guests when the unthinkable happens, she and Ryan tousle. Judy is the last person I would ever expect to have drama at a Winter Wonderland party. Ryan is out of control in his rampage against this poor woman and there's a flurry of activity around whether or not Lydia and Judy are going to leave.
Apparently Judy put her feet up on a brand new couch and Ryan flipped out. Ryan feels she disrespected him. Everyone tries to encourage Vicki to take back her house. She takes this opportunity to tell Brianna that she is going to date Brooks again and Briana says she's going to move out.
Tamra sits down with Gretchen about the weirdness between the two of them. It feels like they end up just glossing over everything but it ends with a hug.
Article continues below advertisement
And then crazytown hits the fan yet again. Vicki makes a production of showing Slade the first bottle of her bacon-flavored Vicki's Vodka and tells him he needs to stop talking about women's looks. He defends himself by saying she has been talking about his character for years. Apparently in Vicki's book, it's cool to attack someone's character, not cool to attack their face. By chance I've just freeze-framed the most fantastic still of Vicki, Heather and Tamra shooting daggers at Gretchen and Slade. It's like they have been waiting for this all season.
In the update scene at the end, we learn Vicki and Brooks appear to still be doing their complicated dance but currently aren't together, Briana and Troy have moved into their own place, Heather is designing the new Debrow mansion, Alexis is still pursuing acting, Tamra has opened CUT Fitness, Lydia and her mom Judy are doing great and Gretchen and Slade's radio show was cancelled.
What do you hope gets cleared up at the reunion show next week? Tell me in the comments below or tweet @OKMagazine.