NEWS
What We Learned From This Week's 'Real Housewives of Orange County'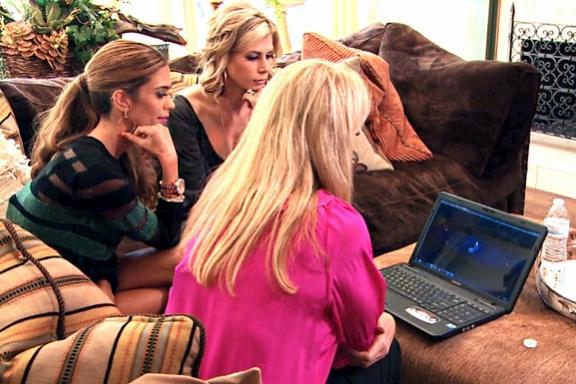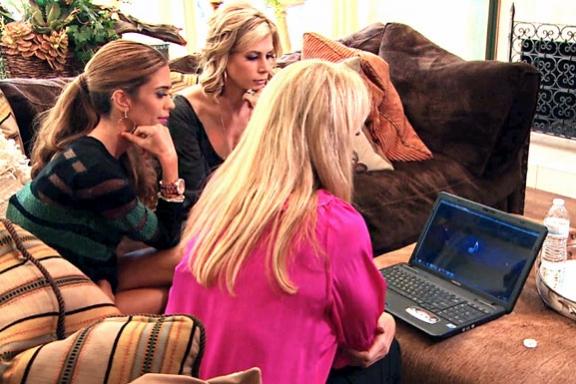 This week's Real Housewives of Orange County is kind of all over the place so bear with me.
The Dubrow kids are not happy about having to move…until they realize they can give their own input on the design of the new digs. One wants a bigger movie theater in the house, another wants a house made of jelly beans. Modest requests, I say.
OK! News: Teresa Giudice Indicted On Tax and Fraud Charges
Radio Slade debuts Gretchen's engagement song, much to his surprise. Slade gets unusually teary and his co-host Kelly sends him off in a tux and chauffeured car.
Article continues below advertisement
Cut to Gretchen in downtown LA looking very Marilyn Monroe where she has set up a glam, private affair with their closest family and friends in anticipation of her official marriage proposal.
OK! News: How To Achieve Marilyn Monroe's Iconic Curls
The families descend upon the loft space and Gretchen shares her nerves with her mama before scurrying up to the rooftop to wait for Slade's helicopter to land so she can officially ask for his hand in marriage. The two finally meet up and it appears they'll live happily ever after.
MORE ON:
Real Housewives of Orange County
Tamra and Eddie ready CUT Fitness for pre-sale memberships. Alexis stops in to drop off a gift and support the biz.
Back to G and Slade—they announce to their party revelers that Slade said yes. We meet Slade's son Gavin, who I feel like we've never seen before. He says he's cool with the two getting hitched. Huzzah!
Watch: Can You Believe Gretchen Rossi Has Been Recognized Around the World?
Over at Vicki's a crew is setting up a winter wonderland party. I don't know what this is about but Vicki thinks it's too much. Briana, Ryan and Baby Troy are in the house and it's so sweet to see them together again.
Article continues below advertisement
Gretchen and Slade are headed to Vicki's bash but decide not to mention anything about their engagement to the gang. Everyone else is in various cars and they all seem to have a problem with either Gretchen or Slade. Drama, drama, drama.
Tamra finally gets to meet Troy, who is seriously so flippin' cute I can't even handle it.
Vicki reveals Brooks is back in play. Tamra looks disgusted by it but turns the talk to happier stuff—like setting a date with Eddie for their wedding. Then the discussion turns to trash talk about Gretchen, just as she arrives with Slade. Awkward.
Next time Heather and Tamra both confront Gretchen, Vicki tells Brianna she wants Brooks back in her life and everyone freaks out on Slade.
What did you think of this week's episode? Tell me in the comments below or tweet @OKMagazine.