NEWS
What Would the Countess Do? Awkward Interviews; Cancelled Vows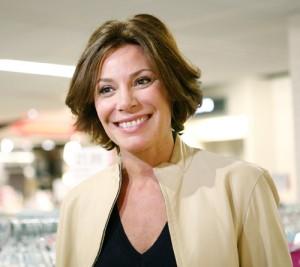 When it comes to etiquette, manners and overall good behavior, even celebrities need help navigating the rough waters of stardom! It's a good thing Countess LuAnn de Lesseps of the Real Housewives of New York is joining forces with OK! to school them on the right thing to do! In a rough situation, we just ask, "What Would the Countess Do?" This week, we got the Countess' take on handling uncomfortable TV interviews and the graceful way to call off a wedding! Simon Cowell and Ryan Seacrest had an awkward interview on Larry King Live — how do you deal with an uncomfortable live TV interview?
Article continues below advertisement
Ryan Seacrest and Simon Cowell were put in an awkward situation when asked by Larry King to comment on their friendship status. Both men complimented each other to ease the on-set tension. I've been in similar interview situations where the questions were too personal for me to answer. Sometimes I will decline by saying something like, "Whatever happened to discretion?" or "I prefer not to talk about that." What I do is try to answer the questions as honestly and as tactfully as I can then try and change the subject.
Tip: It's better to change the subject gracefully when confronted with an uncomfortable situation. This is where I find a sense of humor comes in handy.
Tara Reid called off her wedding only a few days beforehand — is there any graceful way to do that? And how do you feel about her asking her fans about it on Facebook?
It is difficult to be graceful when you call off your wedding a few days beforehand. Your decision poses logistical problems for your guests and for all the businesses involved in your celebration. Instead of using Facebook to share the news, wedding guests and vendors should receive a personal phone call or private email. Tara Reid's decision to solicit the input of her Facebook fans on such an intimate matter shows me that she is one confused girl.