NEWS
What Would the Countess Do? Double Weddings, Fashion Week Attire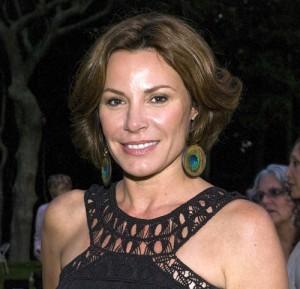 When it comes to etiquette, manners and overall good behavior, even celebrities need help navigating the rough waters of stardom! It's a good thing Countess LuAnn de Lesseps of the Real Housewives of New York is joining forces with OK! to school them on the right thing to do! In a rough situation, we just ask, "What Would the Countess Do?" This week she tackles double weddings and how to dress to impress for Fashion Week!
Article continues below advertisement
OK! WHAT WOULD THE COUNTESS DO?: ENVIRONMENTAL CAUSES, HARSH CRITICS
Britney Spears is convincing her little sister Jamie Lynn Spears that they should both tie the knot in a double wedding to their boyfriends Jason Trawick and Casey Aldridge. What advice would you give them for sharing the spotlight on their big day?
I think it's sweet that Britney and Jamie Lynn Spears are considering a double wedding although I don't know if I would want to share the spotlight with my sister on my wedding day. Compromise will be key so that both brides get to have the wedding of their dreams and I hope that Britney and Jamie Lynn's vision for their special day is harmonious. I wonder how the fact that it's Britney's third marriage and Jamie Lynn's first will affect their plans. I'm sure both girls will agree that their children will make a very cute wedding entourage.
MORE ON:
Jamie Lynn Spears
Tip: If you get an invite to the Spear's wedding, make sure you RSVP to both sisters.
Fashion Week in NYC is coming up. What are your tips for dressing your best in unpredictable weather?
The weather during New York City's Fall Fashion Week can be unpredictable. One day it's hot and humid and the next, it's rainy and cold. I suggest dressing in layers. You can start with a dress by your favorite designer, followed by a light sweater topped with a lightweight coat. Remember to throw a small umbrella and ballet flats in your bag for when your feet need a break between shows.