NEWS
What Would the Countess Do?: Giving Back the Bling; Stepping On In Reality TV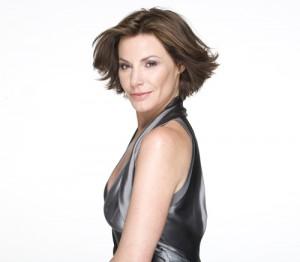 When it comes to etiquette, manners and overall good behavior, even celebrities need help navigating the rough waters of stardom! It's a good thing Countess LuAnn de Lesseps of the Real Housewives of New York is joining forces with OK! to school them on the right thing to do! In a rough situation, we just ask, "What Would the Countess Do?" This week the Countess weighs in on giving back expensive bling after a break-up and Dancing With the Stars!
Article continues below advertisement
Brad Womack and Emily Maynard of The Bachelor are already having trouble, and might not get married. When it comes to the engagement ring, what's the proper etiquette? Does the woman keep it, or give it back?
When the man backs out of an engagement, if he is a gentleman, he will offer to let the woman keep the ring. If the woman ends the engagement, she should give back the ring. If the ring is a family heirloom, the woman should return the ring to the family.
Tip: Losing a ring to a broken engagement is a lot less expensive than a divorce later on!
WHAT WOULD THE COUNTESS DO?: TASTEFUL CELEBRATIONS; GETTING INKED UP
Would you ever consider doing a show like Dancing With the Stars? What are your thoughts on the celebs on it this season?
I love Dancing With the Stars and would definitely consider doing this show. I would give the other contestants a run for their money since I'm athletic and I love to dance. This season's cast promises to be very entertaining and I think any one of the stars has a shot at winning. I'm rooting for Wendy Williams and Kirstie Alley, but appreciate the athleticism of Sugar Ray Leonard and Mike Catherwood.