NEWS
What Would the Countess Do?: Tasteful Celebrations; Getting Inked Up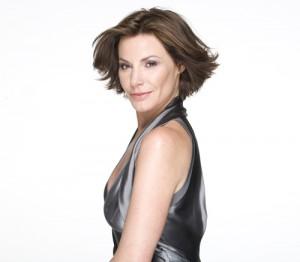 When it comes to etiquette, manners and overall good behavior, even celebrities need help navigating the rough waters of stardom! It's a good thing Countess LuAnn de Lesseps of the Real Housewives of New York is joining forces with OK! to school them on the right thing to do! In a rough situation, we just ask, "What Would the Countess Do?" This week the Countess discusses throwing a large, tasteful event, and the tattoos spreading across celebrity skins everywhere!
Article continues below advertisement
How do you keep a celebrity event like a wedding tasteful — even if you want it to be a big, grand event, like Kim Kardashian's wedding will surely be?
Large, celebrity filled weddings can be just as tasteful as small, intimate ones if care goes into the planning. The venue is key and it is better to use a space that just fits everyone, rather than one that has too much open space. Choose tasteful colors that are appropriate for the season and use warm lighting. Music is key to setting the right atmosphere. Centerpieces should be low enough so that guests can see each other across the table. Have an appetizer waiting for guests at the table and keep the champagne flowing.
Tip: Money can buy champagne, but it can't buy you taste!
WHAT WOULD THE COUNTESS DO?: INTRUSIVE PRESS; OVERZEALOUS SUITORS
What's your opinion on the multitude of tattoos stars are getting these days?
I believe that your body is your temple and if you want to decorate it with tattoos, it's your decision. Nonetheless, there are tasteful tattoos, tacky tattoos and too many tattoos. What seems like a good idea when you are nineteen can seem like a big mistake at thirty. Fads, like tattooing, come and go, but body ink is forever.