NEWS
What Would the Countess Do?: Holiday Parties; Destination Weddings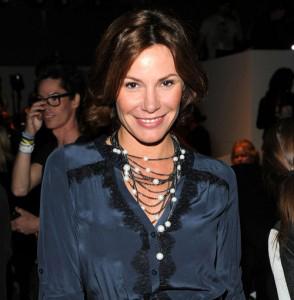 When it comes to etiquette, manners and overall good behavior, even celebrities need help navigating the rough waters of stardom! It's a good thing Countess LuAnn de Lesseps of the Real Housewives of New York is joining forces with OK! to school them on the right thing to do! In a rough situation, we just ask, "What Would the Countess Do?" This week Luann discusses holiday parties and destination weddings.
Article continues below advertisement
How much advance notice should you give when sending invitations for Holiday parties? Any good tips in planning?
As there is always a lot going on during the holidays, the best tip I can give is to send a "Save the Date" so that people can put your party on their calendars. I suggest that you send invitations out at least a month to six weeks in advance. For parties of more than fifteen guests, sending out a written invitation is always chic. For smaller gatherings, an e-vite works just as well. For big parties, you should send the invitation through the mail. If you invite the right mix of people, your party will be vibrant and interesting. I suggest inviting a variety of people, young, old, rich, poor, artists and Wall Streeters, people from all walks of life.
Tip: You can ensure that your party is a hit by being organized, creative and prepared. This way, when your guests arrive, you are relaxed and ready to be a great hostess.
WHAT WOULD THE COUNTESS DO? SCANDALOUS PHOTO SHOOTS; CROSSOVER CAREERS
What should be taken into consideration for guests when planning a destination wedding like Russell Brand and Katy Perry?
Destination weddings are great for newlyweds because the wedding and honeymoon are in one location but for guests, traveling to an exotic locale can be expensive and time consuming. I suggest that if you plan a destination wedding, give your guests at least a year to plan their trip and realize that most likely only your closest friends and family will attend. Celebrities usually pick up the cost of the lodging and food for the entire weekend of their wedding but guests usually fly on their own dime, aside from family, of course. For most people, a destination wedding is a great way to keep the ceremony intimate.