NEWS
What's in Your Stars?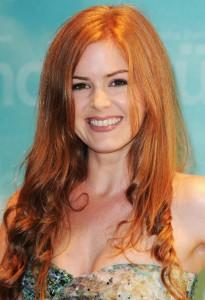 February 3
Today's celeb birthdays
1943: Blythe Danner (68)
1956: Nathan Lane (55)
1965: Maura Tierney (46)
1976: Isla Fisher (35)
Aquarius
Tantalizing developments are in store for you, Aquarius. Get ready to branch out. If you've had to postpone a special trip, put aside a personal interest or held back from chasing a dream, here's your chance to get things going. It's your annual New Moon boost. Don't miss this opportunity! Call me to hear when best to arrange that journey.
Article continues below advertisement
Aries
Work is engrossing especially if you're involved in a group project or where team building is required. Push hard if you're starting something new. And look out for a soul-mate to team up with. You'll be pleased to hear that a certain someone is prepared to agree. Call me to find out when to make that crucial connection.
Taurus
With a concentration of planets lighting up your career zone today, you're determined to make a success of whatever you undertake. A New Moon triggers a new incentive and fresh ideas. It will demand extra effort but you've never been one to shy away hard work! Call me to hear when to go all out to impress the boss.
Gemini
Much is possible at the time of the New Moon – which is today – mainly because you're fired with new zest, motivation and get-up-and-go. If travel tickles your taste buds, make your arrangements now. Alternatively, you may want to pick up a new skill. Book that class today. Call me to hear when to fix up that trip.
Cancer
A New Moon stimulates new financial planning. It's time to get your head around money affairs, sort out business, savings and investments. As long as you avoid get-rich-quick schemes you should find that you're embarking on a period of growth. But do your research first. Call me to hear when to finalize that deal.
Article continues below advertisement
Leo
A New Moon in your relationship sector makes this the ideal day for starting over. Make some new resolutions to put fresh energy into your relationship. If you're single, get out, mix and mingle. Personally or professionally, a new commitment or bond is forged. Call me to hear when you are at your most persuasive.
Virgo
Today's New Moon is an ideal encouragement for job seekers. If you're looking for more challenging work, promotion or better pay, here's your opportunity. Either start a new project, forge a better role for yourself or go for a new job altogether. Business-wise, you're on firmer ground. Call me to hear when you're financially right on the money.
Libra
This is a day of opportunity for you, Libra. A New Moon in your leisure-and-pleasure zone arouses a new desire. Arrange a trip, evening out, social or sporting event. Romance? The stars are engineering a chance encounter with happy consequences for your love life. Call me to hear when to make that firm commitment.
Scorpio
Although you're making all sorts of plans, and perhaps even throwing yourself into jobs that could turn your house upside-down, your home life actually appears happy and stable. If you work from home, this will be a productive day. Start that new project now. Call me to hear when that domestic decision is right.
Article continues below advertisement
Sagittarius
If you're expecting a quiet day, think again! There's a brisk tone to events and it looks like you'll be juggling all sorts of tasks. Put in those calls to old friends, professional advisors or people in authority now while they are favorably disposed to your plans. Call me to hear when you must show you're in charge.
Capricorn
Money? You're gung-ho and inspired to forge ahead with new plans. Approach those you need to speak to today where funding or earnings are concerned. A meeting with the boss, head of department or other official persons should swing things your way. Go shopping. Call me to hear when being authoritative brings success.
Pisces
Don't doubt your own abilities today. You've had time to reflect and what will work to your advantage now is taking a new tack. Develop that idea that's been tickling your imagination. You could find it's the lucrative opportunity you've been searching for. Call me to hear when to follow your instincts in a financial matter.
To sign up for OK! Magazine's daily horoscopes on your phone, text the first three letters of your star sign (e.g., SAG) to 63422. Subscription is $2.99 per month billed until you unsubscribe plus message & data rates may apply. Send STOP to 63422 to unsubscribe. Text Help to 63422 for help. Premium charges will be added to your wireless phone bill or deducted from your prepaid account. Subscriber certifies they are the account holder or have account holder's permission. For more info, please visit http://www.okmagazine.com/horoscopes/
Participating carriers include Alltel, AT&T, Boost, Cellular One, Nextel, Sprint, T-Mobile, US Cellular, Verizon Wireless, and Virgin.