NEWS
What's in Your Stars?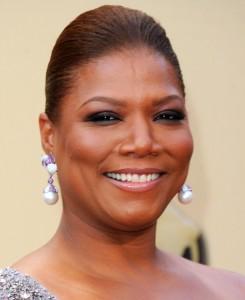 March 18
Today's celeb birthdays
1970: Queen Latifah (41)
1972: Dane Cook (39)
1963: Vanessa Williams (48)
1979: Adam Levine (32)
Pisces
You seem to have expensive tastes these days. Pisces. But you know what they say: if you have to ask the price, you can't afford it. And if you must have it, at least be prepared to dig deeply into your savings. Expect a lively weekend! Call me to hear when you're extra susceptible.
Article continues below advertisement
Aries
The approaching Full Moon is putting the emphasis on the wellbeing sector of your chart and warns you to take extra care of your health, not only today but over the next forty-eight hours. Is someone or something blocking your path? If so, find another route. Call me to hear when you shouldn't trust first impressions.
Taurus
Life picks up intensity as we approach the Full Moon in your 'fun and love' zone – a once-a-year event marking a turning point in your affairs. If you hit a creative block after lunch, it's because you're winding down for an exciting weekend. Call me to hear when you must question what you're told.
Gemini
People want to get in touch, visitors are on their way and there's still a lot to do especially at home. Concentrate your efforts and only do enough to stay one step ahead. Tomorrow's Full Moon is upping the ante. Expect a busy and lively weekend ahead. Call me to hear when you must be extra vigilant.
Cancer
As a Crab you're prone to popping your head back inside your shell when things get difficult. But this is no time to hide away from what you have to do. There are issues to confront and deadlines to meet. When the going gets tough, the tough get going! Call me to hear when your suspicions should be aroused.
Article continues below advertisement
Leo
Have you forgotten something, Leo? Have a think. Chances are there's some outstanding correspondence you need to deal with. You seem to be getting terribly itchy feet and if you can't physically get away, you can at least spend some time today planning your next trip. Call me to hear when to question someone's evasiveness.
Virgo
The impending Full Moon in your own sign is warning you that you're coming under extra pressure. In fact, you've noticed this increased tension for several days now. By Sunday, the effects will be ebbing away. Meanwhile, stick to your budget and tidy up accounts. Call me to hear when to control your hypersensitivity.
Libra
Beware a mis-match of agendas today, Libra. There are a lot of things being said but not all are to your liking. Keen insights help you make important decisions and valuable progress where a certain relationship matter is concerned. Plan yourself a quiet weekend to recoup. Call me to hear when you must read between the lines.
Scorpio
It's an interesting day and with tomorrow's Full Moon already stirring the vibes, you're not only in high spirits but also looking forward to a lively weekend in the company of people you enjoy. Slow down this afternoon and, if you can, take some time out. Call me to hear when you mustn't let a domestic matter get on top of you.
Article continues below advertisement
Sagittarius
There's something about a Full Moon that makes people tense. This one, which occurs over the weekend, emphasises your 'public image'. It's focusing on your work and putting you centre stage. Inevitably, there'll be pressure to perform. Don't worry - your creativity is about to bloom! Call me to hear when to avoid an embarrassing moment.
Capricorn
There's a Full Moon brewing and you're bound to be feeling its potent effects over the next twenty-four hours. On a positive note, it marks a fulcrum point where your plans are concerned. Adventure is on the horizon and so, too, are sporting events and travel. Call me to hear when you must be super-conscious of your possessions and security.
Aquarius
News from faraway is on the agenda for you today. And with the forthcoming Full Moon playing all sorts of tricks, it could well be one of those days when people keep missing each other, and callers are out of luck. Expect plans to change minute-by-minute. Call me to hear when to avoid misplaced sympathy.
To sign up for OK! Magazine's daily horoscopes on your phone, text the first three letters of your star sign (e.g., SAG) to 63422. Subscription is $2.99 per month billed until you unsubscribe plus message & data rates may apply. Send STOP to 63422 to unsubscribe. Text Help to 63422 for help. Premium charges will be added to your wireless phone bill or deducted from your prepaid account. Subscriber certifies they are the account holder or have account holder's permission. For more info, please visit http://www.okmagazine.com/horoscopes/
Participating carriers include Alltel, AT&T, Boost, Cellular One, Nextel, Sprint, T-Mobile, US Cellular, Verizon Wireless, and Virgin.