NEWS
What's in Your Stars?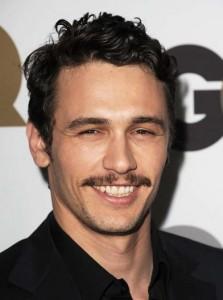 April 19
Today's celeb birthdays
1968: Ashley Judd (43)
1978: James Franco (33)
1979: Kate Hudson (32)
1981: Hayden Christensen (30)
Aries
You can be a bit of a lone wolf, Aries, but the need for cooperation has never been greater if, that is, you hope to get people on your side. Your direct approach is laudable, but not everyone gets it. Today, watch and learn. Call me to hear when to avoid locking horns with authority.
Article continues below advertisement
Taurus
It wouldn't do you any harm to slow down and conserve your energy, Taurus. If you think you'd like to diversify your interests, you can quietly work on any new scheme you have up your sleeve. A chat with someone you respect will confirm your feelings tonight. Call me to hear when to watch out for aggravation when traveling.
Gemini
The 'friends and acquaintances' area of your chart comes under unusually active vibes today. Teamwork or group associations fare well under these auspices with joint ventures steaming ahead. Meetings or consultations with colleagues or consultants are especially productive today. Call me to hear how to avoid a financial embarrassment.
Cancer
You may still be restless at work but there's no doubting your efforts. In fact, it's been quite a slog. Today, the pace is no less slacker but at least you should hear something to your advantage - at the very least, some acknowledgement for the work you do. Call me to hear when to side-step a disagreement with someone close.
Leo
There are people faraway who want to hear from you, Leo. With your stars urging you to reach out to the farthest horizon, it's important that you extend your network and open yourself to new experiences. Furthering your career should be your major aim now. Call me to hear when to prevent stressing your health.
Article continues below advertisement
Virgo
Get travel arrangements, legal affairs or contractual matters sorted today while you have the bit between your teeth. Is it time for a little light relief? Looks like the stars are conjuring up some new distractions for you that are sure to hit the spot. Call me to hear when to avoid being disappointed in love and money.
Libra
Relationships? Full Moon fever hasn't quite worn away its influence just yet and you need to be aware of its on-going effect. If finances have been a bone of contention, there's a strong chance you and your partner could take your stresses out on each other. Compromise is key. Call me to hear when to prevent a partnership squabble.
Scorpio
Action planet Mars hooking up with busy Mercury shows that people are on the move, plans are in the making and jobs are on the go! Itching to get stuck in? Activity, as you know, is a great stress-buster, so get out there, join in and get physical! Call me to hear when to watch you don't overstrain yourself.
Sagittarius
Looks like you're busy having fun, Sagittarius. But, just because you're enjoying what you're doing, it's not all play. In fact, your creative output and achievements are prodigious right now. After such an eventful day, you deserve to relax this evening and give yourself an early night. Call me to hear when to prepare for a big financial outlay.
Article continues below advertisement
Capricorn
Home, property, family, environment, life? You have a lot on your plate, it seems, but things are fraught with complications. You have one of two choices - either persevere or go back to basics. It's by dint of working through that you'll get there in the end. Call me to hear when to avoid family or domestic hassle.
Aquarius
To stay ahead of the game today, Aquarius, you will need to keep your wits about you. With ideas planet, Mercury, connecting with go-getter Mars in your communications zone today, plans and issues need to be discussed and decisions made. Thoughts turn to home and family tonight. Call me to hear when best to play it cool.
Pisces
Chances are you've had some extra expenses lately. But with Mercury, planet of commerce, still out of phase in your money zone, it's worth taking time to check your accounts today. Your confidence is growing - when it comes to meetings, calls or correspondence, you'll know what to say! Call me to hear when you must protect your sense of self-worth.
To sign up for OK! Magazine's daily horoscopes on your phone, text the first three letters of your star sign (e.g., SAG) to 63422. Subscription is $2.99 per month billed until you unsubscribe plus message & data rates may apply. Send STOP to 63422 to unsubscribe. Text Help to 63422 for help. Premium charges will be added to your wireless phone bill or deducted from your prepaid account. Subscriber certifies they are the account holder or have account holder's permission. For more info, please visit http://www.okmagazine.com/horoscopes/
Participating carriers include Alltel, AT&T, Boost, Cellular One, Nextel, Sprint, T-Mobile, US Cellular, Verizon Wireless, and Virgin.