NEWS
What's in Your Stars?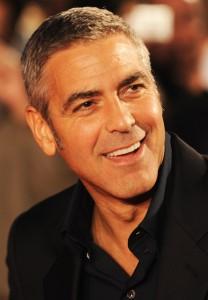 May 6
Today's celeb birthdays
1955: Tom Bergeron (56)
1961: George Clooney (50)
1983: Adrianne Palicki (28)
Taurus
Your subconscious is working like a charm this morning. Whether it's through a dream or a new plan that hits you, an idea is inspired. Financially, you could be on to a winner. A mid-afternoon purchase or find is lucky. Energy returns this evening and it's all systems go. Call me to hear when it's important you steer your own path.
Article continues below advertisement
Aries
Expect a good response now to yesterday's activities and communications. News is uplifting and meetings should go with a swing. It all puts you in a positive, optimistic and expansive mood today, Aries – a great way to bring the working week to a close. Call me to hear when to cool your frustration at home.
Gemini
Is it you who's giving out all the right pheromones, Gemini, or is it everyone else who's in a good mood today. Whichever, it seems that the more people you speak to today, the better you'll feel. Friends and colleagues are seeking you out. News, views, calls, invitations please. Call me to hear when you must put your security first.
Cancer
You may want to make this a day of quiet reflection. In reality, the only quiet activities you get the chance to enjoy will be the secret talks that take place behind the scenes. People are intent on helping you to further your status and career. It's a good position to be in. Call me to hear when to ask questions before you make that decision.
Leo
Looking for an escape, Leo? Take this opportunity now to get away. Next week, the pressure piles on as you go in chase of that burning ambition and your workload will quadruple overnight. Meanwhile, you could do with a breather. A day trip or a long weekend would be ideal. Call me to hear when your plans may be scuppered.
Article continues below advertisement
Virgo
If you wake up with a good feeling that your long-term plans will finally fall into place, you probably won't be too far off the mark. Today's favorable auspices should bring some good news or fortunate developments your way. Expect a pat on the back from someone in charge. Call me to hear when you must keep a grip on your spending.
Libra
Romance is in the air today, Libra, and a journey could draw you closer to that someone special. Travel, whether in company or on your own, brings you good fortune. It's a day to get your message across and connect on a broader platform. A cultural event will please. Call me to hear when you must put your own emotions first.
Scorpio
Waste not, want not, Scorpio. This is a great day for regenerating ideas, recycling materials and breathing new life into situations you thought were done and dusted. Financially, it pays to take a second look. Chances are you'll end the week far better off. Call me to hear when it's essential not to go over the top.
Sagittarius
Favorable trends put you in a buoyant end-of-week mood. It helps that partners – whether of the personal or professional variety – are full of bright and cheering plans. Pursuing an imaginative project or creative interest stimulates new ideas. Think lucky. Call me to hear when you must keep an eye on your finances.
Article continues below advertisement
Capricorn
At last you feel your efforts are coming together as domestic projects and plans take a quantum leap forward today. Though you may be taking on a lot, your enthusiasm will see you through. Make special time for your one-to-one this evening and feel pleased with your day. Call me to hear when a family matter will interfere with your plans.
Aquarius
It's Friday and you could do with some fun today, Aquarius. Happily, given the present stellar line-up, you're likely to find the day enjoyable. People around you are spreading good news and you feel lucky. All in all, you end the working week on a much brighter note than you began it. Call me to hear when to factor in unexpected delays.
Pisces
Your creative imagination is working beautifully today, Pisces, and you're turning your attention on your home. You have so many ideas and plans and you're not afraid to roll up your sleeves and get stuck in. Shopping? It's not the expensive things that make you happy today. It's the lucky finds! But call me to hear when you're in danger of buying a pig in a poke.
To sign up for OK! Magazine's daily horoscopes on your phone, text the first three letters of your star sign (e.g., SAG) to 63422. Subscription is $2.99 per month billed until you unsubscribe plus message & data rates may apply. Send STOP to 63422 to unsubscribe. Text Help to 63422 for help. Premium charges will be added to your wireless phone bill or deducted from your prepaid account. Subscriber certifies they are the account holder or have account holder's permission. For more info, please visit http://www.okmagazine.com/horoscopes/
Participating carriers include Alltel, AT&T, Boost, Cellular One, Nextel, Sprint, T-Mobile, US Cellular, Verizon Wireless, and Virgin.