NEWS
What's in Your Stars?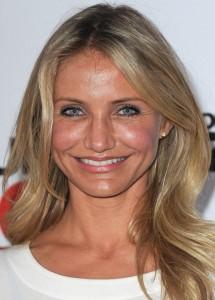 August 30
Today's celeb birthdays
1972: Cameron Diaz (38)
1982: Andy Roddick (28)
Virgo
This is the ideal time of the year to turn over a new leaf. Things are still a bit slow but laying your plans now will at least get your ideas off the ground. Spend time with people who know how to make you laugh. Call me to hear when you must watch what you eat.
Aries
It looks like a busy holiday for you. Perhaps you have accounts to sort, reports to write, letters to send off or other matters to take care of. Whatever it is, the sooner you get it done, the sooner you can wind down and enjoy some time off. Call me to hear when you must be more realistic about a goal.
Article continues below advertisement
Taurus
You've had the odd hassle lately and this is the first weekend in quite a while when you feel free to spend time on your favorite pleasures. Go on, you can afford to splurge just a little and buy a few treats for your home and loved ones. Call me to hear when it's important to finish off and follow through.
Gemini
You're intent on making your nest the most comfortable place to be. But, you know, there are lots of ways you can be creative and jazz up your home without having to dip into your purse. In fact, the less you spend today, the better. Call me to hear when not all you aim for is right for you.
Cancer
You're happy when the phone rings, especially when there's someone you love at the other end! So you're just going to enjoy today because you'll probably spend most of it chitter-chattering to someone or other. Well, it's a holiday, so you have plenty of time to indulge. Call me to hear when a colleague is pulling the wool over your eyes.
Leo
This isn't a bad day for putting your affairs in order. Find time today to balance the books, bring outstanding paperwork up-to-date, pay household bills or do your internet banking. Then turn your focus on family and visitors and give your undivided attention to those you love. Call me to hear when you must keep your innermost thoughts to yourself.
Article continues below advertisement
Libra
Aloneness and loneliness are two separate things. You can be on your own and not feel lonely at all. Or you can be in a crowd and still feel you're a complete outsider. Actually, if you get the balance right, this could turn into a deeply restful day. Call me to hear when to avoid being deceived.
Scorpio
Looks like this could be a mend-and-repair day, Scorpio. If you've been meaning to have a good clear out but haven't had the time, here's your ideal opportunity. Getting yourself sorted for the week ahead won't be boring. In fact, you'll get quite a kick out of it. Call me to hear when your instincts are not to be trusted.
Sagittarius
It's a Bank Holiday but for you, it's probably business as usual. You could be on duty or on call. Or you could be catering for the family. But whether you're busy at work or busy at home, the atmosphere is bright, and you're happy to take charge. Call me to hear when a lack of concentration leads to a big mistake.
Capricorn
It's so difficult getting a Capricorn to relax and let their hair down. But today, there's a perfect excuse. If you've been feeling trapped in the office, bogged down with work, or jaded by routine, take a trip into the great outdoors. It's just what you need. Call me to hear when your efforts at work get noticed.
Article continues below advertisement
Aquarius
Aquarians are naturally sociable people. Since today's stars are pointing to a rather pleasant friendly get-together, you'll probably be spending time entertaining your favorite folk. There are lots of deep issues that could be discussed. But today, keep things light. Call me to hear when you must keep your feet on the ground!
Pisces
Do try to get out of the house today, Pisces. You and your partner could do with some fresh air. Even if the weather isn't up to it, take a drive, go visiting, watch a match, spend time together. The chores can keep for another day. Call me to hear when your memory plays you tricks.
To sign up for OK! Magazine's daily horoscopes on your phone, text the first three letters of your star sign (e.g., SAG) to 63422. Subscription is $2.99 per month billed until you unsubscribe plus message & data rates may apply. Send STOP to 63422 to unsubscribe. Text Help to 63422 for help. Premium charges will be added to your wireless phone bill or deducted from your prepaid account. Subscriber certifies they are the account holder or have account holder's permission. For more info, please visit http://www.okmagazine.com/horoscopes/
Participating carriers include Alltel, AT&T, Boost, Cellular One, Nextel, Sprint, T-Mobile, US Cellular, Verizon Wireless, and Virgin.