NEWS
Whitney Houston Almost Kicked Off a Delta Flight for Refusing to Buckle Up?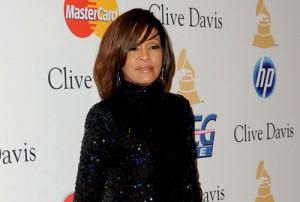 Article continues below advertisement
Sources say Whitney threw a fit when she was told by a flight attendant to buckle her seatbelt.
The singer was reportedly warned if she didn't buckle up she'd have to leave the flight and eventually she allowed them to do it for her.
Luckily, unlike other recent airline dramas, Whitney's doesn't appear to have escalated any further then that.
OK! NEWS: DIRECTOR KEVIN SMITH — SOUTHWEST AIRLINES SAYS I'M TOO FAT TO FLY
A few weeks ago, actress Leisha Haley and her girlfriend issued a statement against Southwest Airlines claiming they were "escorted" off a flight for kissing each other.
Kevin Smith famously claimed that he was told he was "too fat to fly" on Southwest Airlines.
Each case is different, but do you think these flight problems keep occurring due to the airlines being too strict or the celebrities unwillingness to comply?