NEWS
Who Called 'The Hunger Games' Star Liam Hemsworth A "Big, Awkward Dinosaur?"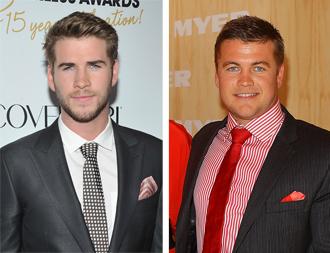 We all know Liam Hemsworth is hot. Just look at him! But is he awkward? According to one family member of his, the answer is yes!
While being feted as "fun and fearless" this week at Cosmopolitan's annual event in NYC, Liam told the crowd that when he asked his brother Luke what he thought of the prestigious honor, Luke responded, "Liam, you remind me more of a big, awkward dinosaur."
Liam also told reporters he doesn't get it either! "I don't really know to be honest," he said. "I've been trying to ask people who know me, do you think I'm fun and fearless? Everyone's a bit iffy about it."
Article continues below advertisement