NEWS
Who Would Maggie Lawson Cast As Her Ex On ABC's Back In The Game?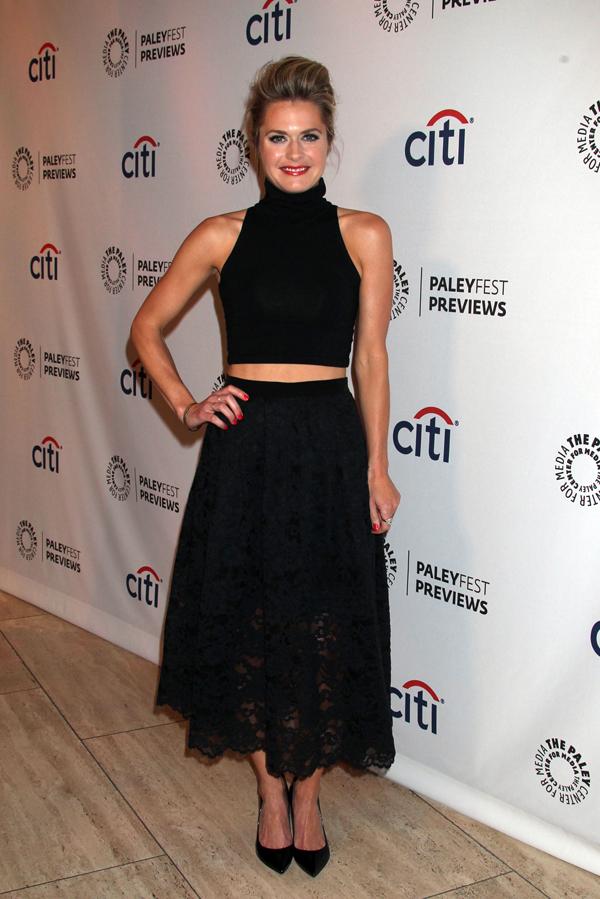 After eight amazing seasons on Psych, Maggie Lawson is stepping into a new role on ABC's Back in the Game as a recently divorced single mom who takes on the daunting task of coaching a group of loveable little league misfits.
OK! News: The 5 Biggest Snubs Of The 2013 Emmy Awards
But while you can take the girl out of Psych, you clearly can't take the Psych out of the girl, because when asked who she'd cast as her ex-husband (who's rumored to pop up for quite a few episodes in the series' debut season), Maggie talked up one of her former costars.
Article continues below advertisement
"Who would make a funny ex-husband…Tim Omundson," she says. "My ex-partner (on Psych) can play my ex-partner! I think that would be kind of funny."
OK! News: 15 Breakout Stars You Need To Know This Fall
Despite the fact that Back in the Game doesn't premiere until Wednesday, September 25, the show already has a dedicated following who have dubbed themselves Fangles (in the premiere ep the little league team gets dubbed The Angles—so fans plus Angles = Fangles, get it?). Maggie says she's touched by the support.
"I don't tweet a lot," she admits. "I need to start tweeting more. But I go on sometimes and I read (fan tweets) and, I think it was last night or the night before, I was so overwhelmed. I was like, 'I love you guys so much and I appreciate it so much.' It's so rare that people are that dedicated and they actually listen and pay attention and follow. It's really, really, really nice. You don't get a more dedicated, wonderful, loving fan base than Psychos. The fact that they're supportive of this, because it's a big deal to not be on Psych, is really nice."