NEWS
Who's Cristián de la Fuente's New BFF?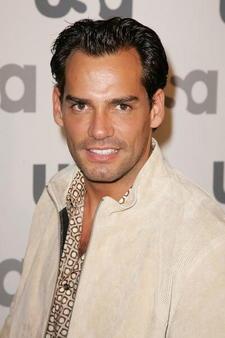 Cristián de la Fuente's partner on Dancing with the Stars may be Cheryl Burke, but off the hardwood, he's hooking up with another DWTS star – Jason Taylor.
The Chilean native reveals that he and the football star have become best buddies since they became trailer neighbors on set.
"We bought furniture, patio chairs," Cristián tells Extra. "What we're probably going do next week is buy a pool so we can swim there."
Article continues below advertisement
It's not all fun and games though. The 34-year-old is working hard on his dance for Monday night's show – the elegant foxtrot.
"We can't tell you the song we're dancing to, but it's a song by a guy, last name Sinatra," he teases.
The dance will be a far cry from Cristian and Cheryl's steamy Latin dances as of late. And while they definitely bring the heat on the floor, there's nothing going on in real life as their relationship is like that of a "bickering brother-sister," according to Cheryl.
"He loves to mess around with me," she . "Sometimes he'll be like, "Oh, my God, you're so physically abusive," because I'll hit him and he gets so frustrated sometimes. We'll joke around and he'll start hitting me and then I'll start hitting him. It's really funny."