NEWS
Will Kim Kardashian Give Kris Humphries His Share of Their Wedding Gifts?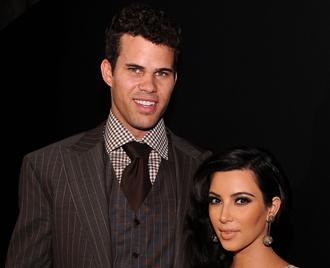 Ever since Kim Kardashian and Kris Humphries split after just 72 days of marriage, there has been talk about what would happen to all the extravagant wedding gifts that they received.
Kim has stated publicly that she wasn't planning to return them, but she would instead be donating money to charity.
That isn't sitting well with her NBA player ex. Kris wants Kim to turn over the gifts to him, so he can return them and give everyone their money back, RadarOnline is exclusively reporting.
Article continues below advertisement
OK! GALLERY: KIM KARDASHIAN FLOUR-BOMBED ON RED CARPET, CLEANS UP AND RETURNS TO EVENT
A source close to Kris told Radar, "Kim stated that she made a $200K donation to a charity for the value of the wedding gifts, but Kris can't comprehend why Kim wouldn't just return the gifts, especially to his guests who aren't Hollywood movers and shakers. Kris wants Kim to turn over the wedding gifts that were given by his family and friends so he can get them a refund. Kris doesn't believe that Kim has the gifts, and that she absolutely did exchange all wedding gifts for jewelry for herself and her family. Kris wants to go to trial and have his lawyers ask Kim on the witness stand, under oath, what has really happened to the wedding gifts."
OK! NEWS: KIM KARDASHIAN SUPPORTS VALENTINO STORE OPENING IN BEVERLY HILLS
Kris even filed documents on Thursday asking to Kim to reveal all that the two of them earned while they were married. "Kris feels that Kim hasn't given an honest and accurate accounting of money they made while they were married. Kris has complied with turning over his bank records and credit card statements but Kim hasn't and she has been stalling. Kris didn't want to take her to court over this, but he isn't playing Mr. Nice Guy anymore."
This is one marriage that isn't coming to an end quite so easily. Do you think Kim should give the wedding gifts back to Kris?