NEWS
Will Olympics Champ Michael Phelps Compete on 'Dancing With the Stars'?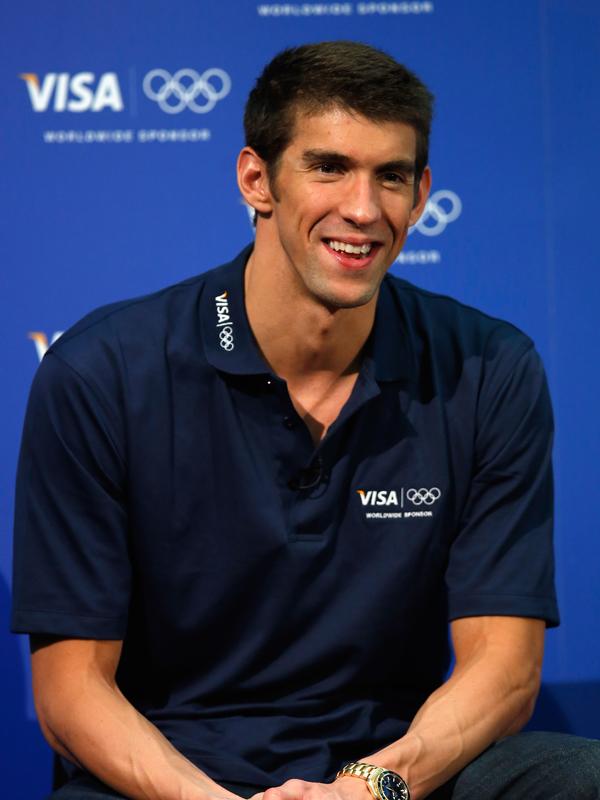 We have seen all the magic that Olympic champion Michael Phelps made in the swimming pool with his size 14 feet... but could they be taking him to the dance floor as well?
OK! GALLERY: MICHAEL PHELPS, GIRLFRIEND MEGAN ROSSEE AND RYAN LOCHTE PARTY IN LONDON
Michael has admitted more than once that now that he has 22 Olympic medals, he is hanging up his swim trunks for good. But will competing on Dancing With the Stars be the next thing on his to-do list, like his fellow Olympians Apolo Anton Ohno, Shawn Johnson and Natalie Coughlin have done in the past?
Article continues below advertisement
"I haven't really been known for my dancing. I know everyone who's done it — I've talked to Apolo and Natalie about it, and they said they've enjoyed it and had a blast," Michael admitted to US Weekly. "I won't say I'm ruling anything out, who knows?"
If the rules changed, and Michael could pair up on the dance floor with a fellow swimmer, does he have someone in mind? He would pick Natalie, who competed in Season 9. "She's gone through it all before and Natalie and I have been on a lot of teams together. She literally couldn't stop talking about how much fun the show was."
OK! GALLERY: MCHAEL PHELPS CLAIMS LAST GOLD MEDAL, ENDS CAREER AS MOST DECORATED OLYMPIAN IN HISTORY
Althought critics and fans want Michael to keep swimming, the champ is not caving on his plan. Michael told Bob Costas, "I can look back at my career and hang my suit up and say I've done everything I wanted to do."
Michael will have something else to keep him busy as well, since he has a new love in his life, model Megan Rossee. The couple have been spotted partying together in London since Michael finished his races, and have been seeing each other since January.
Would you like to see Michael on Dancing With the Stars?