NEWS
William Balfour Indicted on Hudson Murders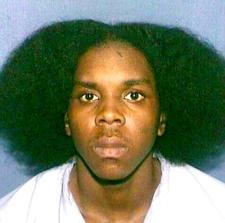 The man accused of killing Jennifer Hudson's mother, brother and nephew has been formally indicted on murder and home invasion charges.
William Balfour, 27, was indicted on the same four counts he was formally charged with earlier this month--three counts of first degree murder and one count of home invasion, E! online is reporting. Balfour appeared in court on Tuesday where he continued to deny any involvement in the Oct. 24 slayings of Darnell Donerson, 57, Jason Hudson, 29, and Julian King, 7 in Chicago.
Article continues below advertisement
Balfour's attorney has asked that he be transferred to the Cook County Jail in order to be nearer to his family. The next hearing is set for Jan. 20.