NEWS
Willow Smith Peforms New Single "21st Century Girl" for Oprah!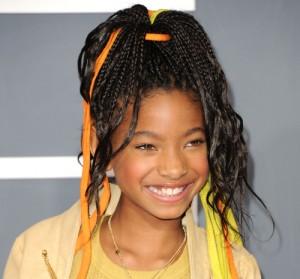 Oprah Winfrey loves debuting young talent on her show, and who better than Willow Smith to keep her audience entertained? The 10-year-old star performed her new hit single "21st Century Girl" on the Oprah Winfrey Show yesterday, marking the first televised performance of the song!
Willow brought her signature fashion, young hip dance moves and spirited vocals to the performance. Something about the new single is reminiscent of Ke$ha and Rihanna's singing styles — what do you think?
Article continues below advertisement
Catch her Oprah performance below and relive her "Whip My Hair" vid, reaching over 43 million hits on YouTube. Can she top it?