NEWS
Woman Claims Justin Bieber's Her Baby Daddy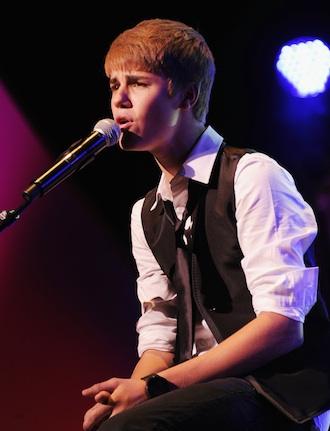 Oh, what a bizarre week it's been! Not soon after Kim Kardashian field for divorce after 72 days of marriage comes another bombshell. A 20 year-old California woman says her three month-old baby has one incredibly famous papa: Justin Bieber. Really?!
The story is revealed in this week's issue of Star which hits newsstands on Thursday. Here's a sneak peek: Tristyn Anthony Markhouse Yeater was born on July 6. Mariah Yeater, his mother, filed a paternity lawsuit against the pop singer on Halloween.
Article continues below advertisement
The woman told a California court in a hand-signed affidavit that Justin propositioned her last October. In court papers she alleged they had a backstage fling at L.A.'s Staples Center.
Mariah told a judge, "When I later realized I was pregnant with Justin Bieber's baby, I tried to contact him through his representatives but no one ever called me back."
Justin's rep told RadarOnline, "While we haven't yet seen the lawsuit, it's sad that someone would fabricate malicious, defamatory and demonstrably false claims. We will vigorously pursue all available legal remedies to defend and protect Justin against these allegations." Plus, they also indicated it would have been impossible for him to be alone with her backstage at the concert.
Mariah claims that based on timing and the fact "there were no other possible men that I had sex with that could be the father of this baby," the Biebs is the baby daddy. She's asked the court to have him take a paternity test and also provide support for her son.
A hearing will be held in December in a California courtroom.
CHECK OUT OK!'S ULTIMATE JUSTIN BIEBER GALLERY BELOW!