NEWS
Multiple Women Accuse Matt Lauer Of Sexual Harassment, One Alleged Victim Claims He Exposed His Penis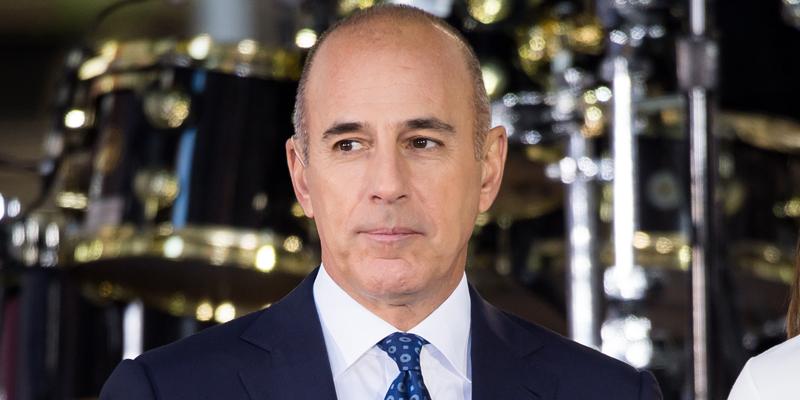 Multiple women have reportedly come forward accusing Matt Lauer of sexual harassment.
Following his firing from the Today show, Variety released a tell-all exposé detailing the numerous sexual misconduct claims against the veteran journalist.
According to Variety, the accounts were the result of a two-month investigation that involved dozens of interviews with current and former staffers, as well as three women (who asked to remain unnamed) that identified themselves as victims of sexual harassment by Matt.
Article continues below advertisement
A former coworker of the Today show co-host claimed he "once gave a colleague a sex toy as a present" along with an "explicit note about how he wanted to use it on her."
Matt also called a different female employee to his office, and then "dropped his pants, showing her his penis," according to the Variety report.
Matt's inappropriate behavior allegedly went on throughout his time at NBC as he is said to have been known to "sometimes quiz female producers about who they'd slept with, offering to trade names." He would additionally play "fu*k, marry or kill" with men and women in the office, and go as far as pointing "the female co-hosts that he'd most like to sleep with."
"There were a lot of consensual relationships, but that's still a problem because of the power he held," a former producer who knew first-hand of these encounters, claimed to Variety. "He couldn't sleep around town with celebrities or on the road with random people, because he's Matt Lauer and he's married. So he'd have to do it within his stable, where he exerted power, and he knew people wouldn't ever complain."
Article continues below advertisement
As previously reported, Matt was fired from Today after a current NBC employee met with human resources on Monday night and claimed that Matt engaged in "inappropriate sexual conduct."
According to Page Six, the woman alleged that the harassment began at the Sochi Olympics in 2014 and continued for several months.
Despite, NBC News Chairman Andy Lack calling it the "first complaint" about Matt's behavior in his 20-year tenure, Variety's report claimed that several women "complained to executives at the network about Matt's behavior," however, because of Matt's status at Today their grievances "fell on deaf ears."
Matt has yet to comment on the allegations against him.
UPDATE:
NBC News spokesperson released the following statement in regards to Variety's report. "We can say unequivocally, that, prior to Monday night, current NBC News management was never made aware of any complaints about Matt Lauer's conduct."