NEWS
'Young Adult' Director Says Charlize Theron Is "So Brave" In Role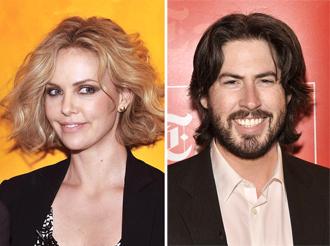 Charlize Theron may have not been nominated for a Screen Actor's Guild award, but the actress got a lot of praise from Young Adult director Jason Reitman.
Jason told OK! at the Young Adult premiere in NYC how "fearless" Charlize was in this role. "She's smart, funny and she's fearless. She's just so brave," he said. "This is the kind of role that normally when an actor does it, they develop little ticks to tell you this is a performance, just reminding you this is not really me. Charlize doesn't do any of that. Charlize is unflinching in the way she plays this character, makes it 100 percent real and wouldn't have it any other way."
Article continues below advertisement
OK! NEWS: CHARLIZE THERON IS "REALLY" HOPING SHE GETS TO "KILL" KRISTEN STEWART
Even though she is unflinching, Charlize herself talked about the hard part of filming this movie. "I think in general the hardest thing on a movie is to just kind of you shoot out of continuity and I think it's always remembering what that thread is and truth right? Not to get stuck in acting world and to always find that anchor that pulls you back into the land of truth."
"Then once I saw him and Charlize together they had this immediate chemistry. The kind you look at two people and you go, you two should date. I was like, alright this is going to be fun."
Catch Young Adult nationwide on Friday, Dec. 16.