NEWS
Your Afternoon "Aww": Can You Guess Which Actress This Poodle Belongs To?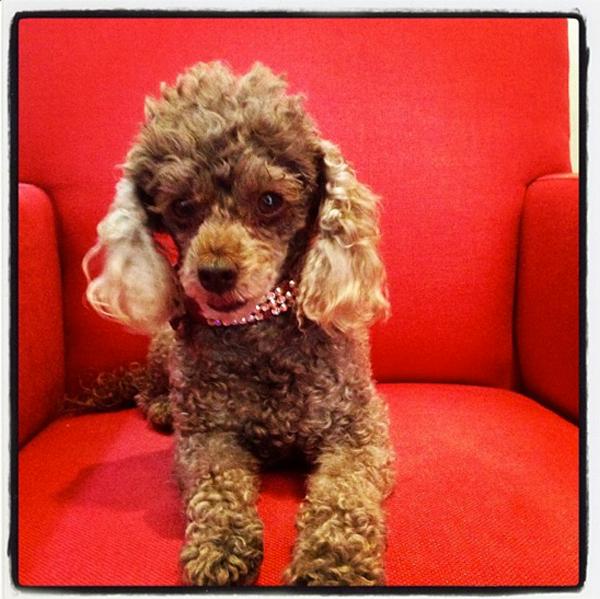 As pet owners we can't help but spoil our furry friends. From adorable snapshots to bejeweled collars, they truly are apart of the family! Today's mystery star is no different as she is often seen with her two poodles (Gigi and Valentino) by her side. Take a peak at Your Afternoon "Aww" below and play along in our game to see if you can guess the celebrity owner!
1. Her childhood nicknames include "the pencil" and "Stracciatella" (an icecream flavor).
Article continues below advertisement
2. Appeared on an episode of Friends (you can watch her cameo here!)
3. Made her big break as Jake Gyllenhaal's love interest in the flick, Moonlight Mile. She's one lucky girl!
4. Thanks to her hit ABC drama series, the actress is among the top 10 highest paid actresses on TV.
5. Launched her own production company back in 2011 called Calamity Jane.
Keep scrolling down to find out which actress we're talking about!
The fabulous celeb owner is...Ellen Pompeo! Thanks for playing and come back Monday through Friday for new installments of Afternoon "Aww."
Photos: See Yesterday's Afternoon "Aww" of President Barack Obama and First Lady Michelle Obama's Dogs
Is Valentino your favorite celebrity pet? Let us know your answer below and with a tweet at @OKMagazine.