NEWS
Your Afternoon "Aww": Can You Guess Which Movie Star This French Bulldog Belongs To?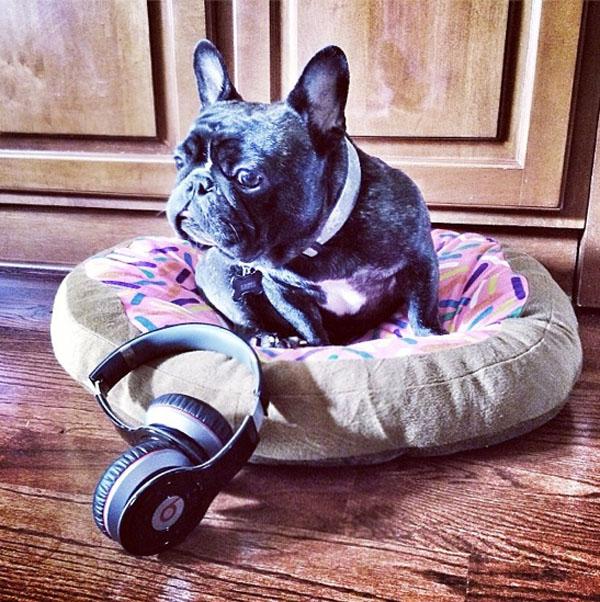 2013 has been a big year for today's Afternoon "Aww". From countless hit movies to his WWE return, fans around the world can't get enough of the hunky actor. Instagram has also fallen in love with his adorable French Bulldog. "What bro? Can't a Frenchie listen to some Dre Beats up in this b*tch..?" What happens when Louie the Beast goes in my gym bag when I'm not home. #ThugLife," the actor joked in a recent photo of the little guy. Check out the adorable picture below along with our five clues to pinpoint the celebrity owner!
Article continues below advertisement
1. Won the national championship in 1991 while playing college football for the University of Miami.
2. After graduated he followed in her dad and grandfather's footsteps as a professional wrestler.
3. He broke into the world of acting from The Scorpion King in 2002 alongside Peter Facinelli.
4. Has since starred in pop culture favorites like Fast & Furious, That '
5. Was just named Forbes' top-grossing movie star of 2013.
Get the scoop at the bottom of the page.
The answer is...Dwayne "The Rock" Johnson! Thanks for playing and come back Monday through Friday for new installments of Afternoon "Aww."
Photos: See Yesterday's Afternoon "Aww" of Ciara's Two Precious Pups
What is your favorite movie that "The Rock" has starred in? Let us know below and with a tweet @OKMagazine.