NEWS
Your Afternoon "Aww": Can You Guess Which Popstar These Pups Belong To?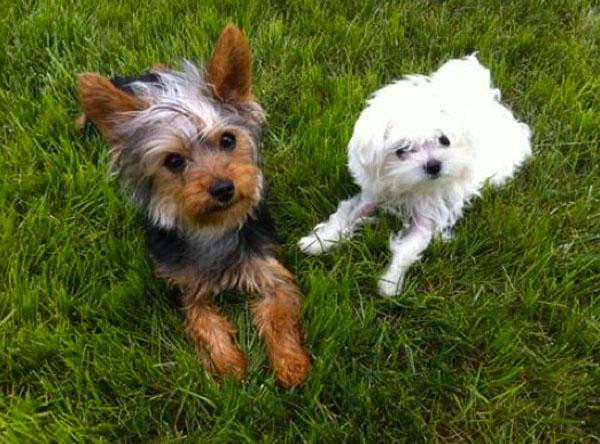 Today's mystery star is not only a proud mommy to two boys, but two adorable puppies! Wondering which celebrity we're talking about? While the answer can't be unveiled just yet, we can reveal that she has been a pop culture staple since the late 1990's. Plus, she is an animal activist which makes us love her even more—and who knew that was possible? To help you solve the puzzle, read our five Afternoon "Aww" clues below. Then scroll to the bottom of the page to see if your guess matches!
Article continues below advertisement
1. Before making it big, she appeared on Star Search.
2. She later joined stars like Justin Timberlake and Ryan Gosling as a cast member of The Mickey Mouse Club.
3. Soon to come was a tour where she opened for 'N Sync.
4. 2001 was a great year for the singer as she not only landed a deal Pepsi, but penned a book with her mother.
5. Did you know the celeb opened a restaurant in NYC called Nyla back in June 2002?
Head down to the bottom of the page for the big reveal.
The answer? Birthday girl Britney Spears! Thanks for playing and come back Monday through Friday for new installments of Afternoon "Aww."
Photos: See Friday's Afternoon "Aww" of Justin Long And Amanda Seyfried's Dog, Finn!
Did you guess Britney Spears correctly? Tell us below and on Twitter @OKMagazine.