NEWS
Zac Efron and Nicole Kidman Flirt, Romp in Bed During 'The Paperboy' Trailer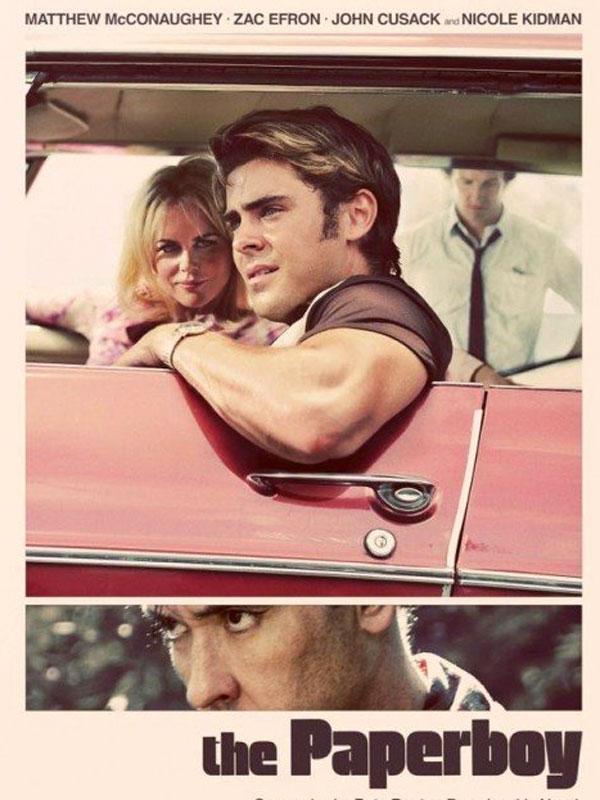 The official trailer for The Paperboy is finally released!
OK! GALLERIES: ZAC EFRON IS DECKED OUT IN PLAID ON THE SET OF THE PAPERBOY IN L.A.
The Lee Daniels' directed flick follows the story of an incarcerated man (John Cusack) accused of murdering a Florida sheriff.
Nicole Kidman, with a deep Southern drawl, plays his out of jail squeeze and is determined to set her lover free by working with a newspaper journalist, Matthew McConaughey, and his little brother, Zac Efron, who are hot on breaking a big story about corruption in the justice system.
Article continues below advertisement
The film premiered at the Cannes Film Festival this spring to lukewarm reviews, and all anyone could talk about was a particular scene where the Oscar winner pees on Zac's face in order to quell a jellyfish sting.
OK! NEWS: ZAC EFRON TO STAR IN SEXUAL THRILLER THE PAPERBOY
"First of all, it was really hard to shoot," Lee explained to GQ. "It was the third day. The first scene we shot was the sex scene with John Cusack and Kidman. I like to get that right out of the way. The second day was the telepathic sex scene in the prison. And the third day of shooting was the piss scene."
Lucky for Zac that isn't the only up, closer and personal time he got to spend with the former Mrs. Cruise. They actually have a few love scenes as well, which he lovingly called "the highlight of my life."
The Paperboy hits selected theaters in October.