NEWS
Zac Efron Loves Being an Actor: "I've Got the Best Job in the World"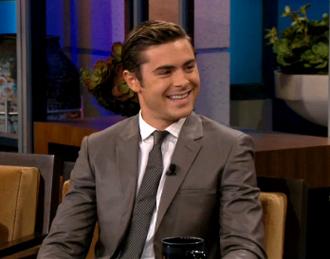 There's not much you can find out about Zac Efron that you don't like. Aside from being a stud, he can sing, dance, surf and tackle alligators (No, we're not kidding). Plus, he's one of those actors who never takes his job for granted, unlike some celebrities in Hollywood.
OK! GALLERY: ZAC EFRON CHILLS OUT IN RAINY NYC AS HE PROMOTES THE LORAX
"I've got the best job in the world. I'm not really complaining," Zac told Jay Leno on The Tonight Show last night. "I think I got a great thing going."
Article continues below advertisement
But Zac doesn't like acting because of the fame, he loves that his career gives him the opportunity to do things that he normally wouldn't get the chance to do. Like hang out with the stars of Swamp People!
"My stunt guy knew the Swamp People crew. And we went out and actually tackled some alligators," Zac admitted of his time shooting The Lucky One in New Orleans.
And Zac has always shared that he's a "wilderness" guy and enjoys all different kinds of activities, including hiking and bungee jumping.
"Does your grandma know you bungee jump?" Jay asked, as Zac quickly replied, "Yeeaaahh."
"No she doesn't! She's just finding out right now!" Jay quipped.
"Yeah, I'm sorry grandma. I didn't tell you in advance!"
How adorable is Zac? We can't wait to see him in The Lucky One!