NEWS
Zac Efron Reveals What Makes Someone Marriage Material: "Ambition and a Sense of Freedom"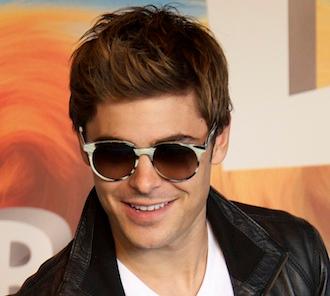 Zac Efron may seem like he has it all - the looks, the body, countless fans, and a sizzling career which includes co-starring with Taylor Schilling in his upcoming film, The Lucky One.
OK! NEWS: ZAC EFRON'S FIRST MEETING WITH LUCKY ONE CO-STAR TAYLOR SCHILLING — "I ALREADY LOVE HER"
Well, when it comes to the love department, it sounds like Zac hasn't found what he's looking for just yet. He recently told Women's Health when he sees a beautiful woman, his game plan goes a little something like this: "'So, do you like High School Musical?' I'm kidding! If the situation's right, buy someone a drink. Think on your toes, use what's around you, and come up with something organic and fun."
Article continues below advertisement
OK! NEWS: ZAC EFRON ADMITS HE DROPPED CONDOM AT PREMIERE OF THE LORAX
After drinks, he can pretty much tell if the date's going well "when it ends up going on longer than planned...and you don't even realize it." He added, "You don't want it to end."
As for what makes a woman marriage material? Listen up, ladies — Zac says he still hasn't found what he's looking for: "A sense of ambition and a sense of freedom which is a careful mix. You have to balance those two. I haven't exactly found it yet."