NEWS
Zac Efron Would "Love" to Join Bear Grylls on 'Man Vs. Wild'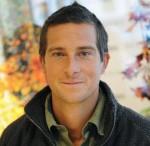 He crawled inside a camel's stomach and made Will Ferrell drink urine, now Bear Grylls wants to take Zac Efron on a survival mission.
After dining on frozen reindeer eyeballs in northern Sweden with the Anchorman star, the British-born tough guy might be accompanied by Zac on a future death-defying escapade on Man Vs. Wild.
OK! NEWS: WILL FERRELL JOINS MAN VS. WILD
"Zac Efron wrote the other day that he'd love to do an episode together, so I'm quite keen to explore that one," Bear tells PopEater.
Article continues below advertisement
He adds: "We've got lots of people who are interested, it's just whether it's right for Discovery to do it or not."
OK! NEWS: BEAR GRYLLS WELCOMES HIS THIRD CHILD
So how does Bear research the lie of the land before being unleashed on the terrain? "When I arrive in country with all the local rangers and all of the team, they give me a really good, thorough briefing on the country, what's happening in the country, what's happening at the moment, local conditions," he says.
"We get into it and I just freestyle it from there, do the things, and we film the journey from there."
OK! NEWS: ZAC EFRON TIPS VANESSA DURING STRIPTEASE
Bear is famous for digging in to the most unappetizing foodstuffs when he's in the wild, but what is the worst thing he's eaten? "Probably a mix of raw goat testicles, frozen yak eyeballs, intestinal fluids," he says.
"It's amazing what you do when you're hungry and when you're thirsty. Survival food is never going to be pretty, but you need to leave your prejudices aside in those situations and get on and do whatever it takes."