NEWS
'Wishing Dust Worked': '13 Going On 30' Costars Jennifer Garner & Mark Ruffalo Reunite In Canada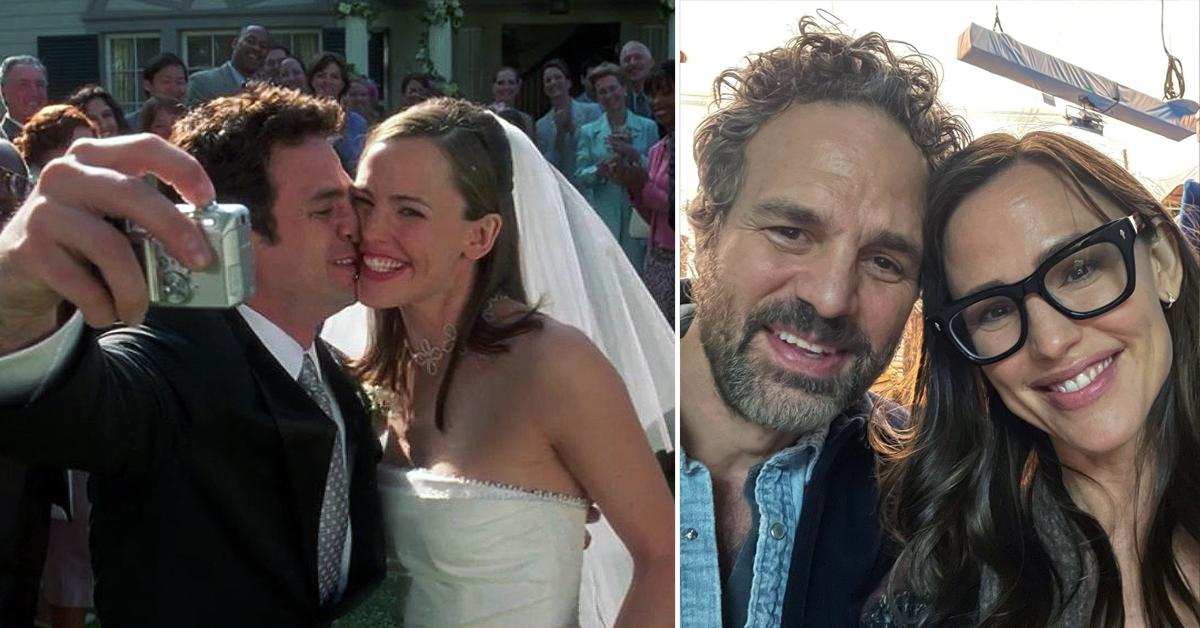 Fans of the film 13 Going On 30 went wild on Tuesday, February 23, when Jennifer Garner and Mark Ruffalo posted a selfie together online.
The actors, who originally starred together in the 2004 romantic comedy, reunited for a new film in Canada.
Article continues below advertisement
"Reconnecting with an old pal," Ruffalo, 53, captioned a photo with Garner on social media. "Anyone know where we can get Razzles in Canada?"
The 48-year-old actress posted the same selfie and wrote, "Wishing dust worked! And I got a perfect day with my old pal," referencing a famous line from their beloved movie.
Article continues below advertisement
The two actors are currently in Vancouver working on the upcoming sci-fi film, The Adam Project, with Ryan Reynolds and Zoe Saldana. The movie follows a man who travels back in time to get help from his younger self to confront their late father.
Article continues below advertisement
In 13 Going On 30, Garner played Jenna Rink, a 13-year-old girl in 1987, who wishes she was older on her birthday. She then suddenly finds herself 30 years old and in 2004, uncertain how she got there. 
Ruffalo played her neighbor, best friend and romantic interest named Matt. 
Article continues below advertisement
Back in April, the Avengers star celebrated the movie's sweet 16th anniversary. "Remember what the world was like when Razzles were all the rage?" he wrote, referring to the candy featured in the movie. "Missing that time."
Article continues below advertisement
In 2019, Garner also took to social media to gush about the now iconic film.
"The movie benefitted from the performances of so many young actresses. Open and twinkly-magical then — now, 15 years later, they are ruling the world," she said. "I loved my day with this slumber party crew: they danced with abandon and reminded me of the power of just saying yes — to being in a group, to vulnerability, to wearing a bra over your clothes."