Best-Selling Boy Band 98 Degrees Reflect On Their Career Coming 'Full Circle' & 'Timeless' Love Songs As They Celebrate Upcoming 25th Anniversary
International pop sensation 98 Degrees ended their "98 Days Of Summer" campaign with a splash with a performance in Las Vegas at Mandalay Bay on Thursday, September 16.
Article continues below advertisement
Before taking the stage, the band exclusively spoke with OK! about their incredible upcoming 25th anniversary as a group, the struggles of the pandemic, and how themes of love in music are timeless.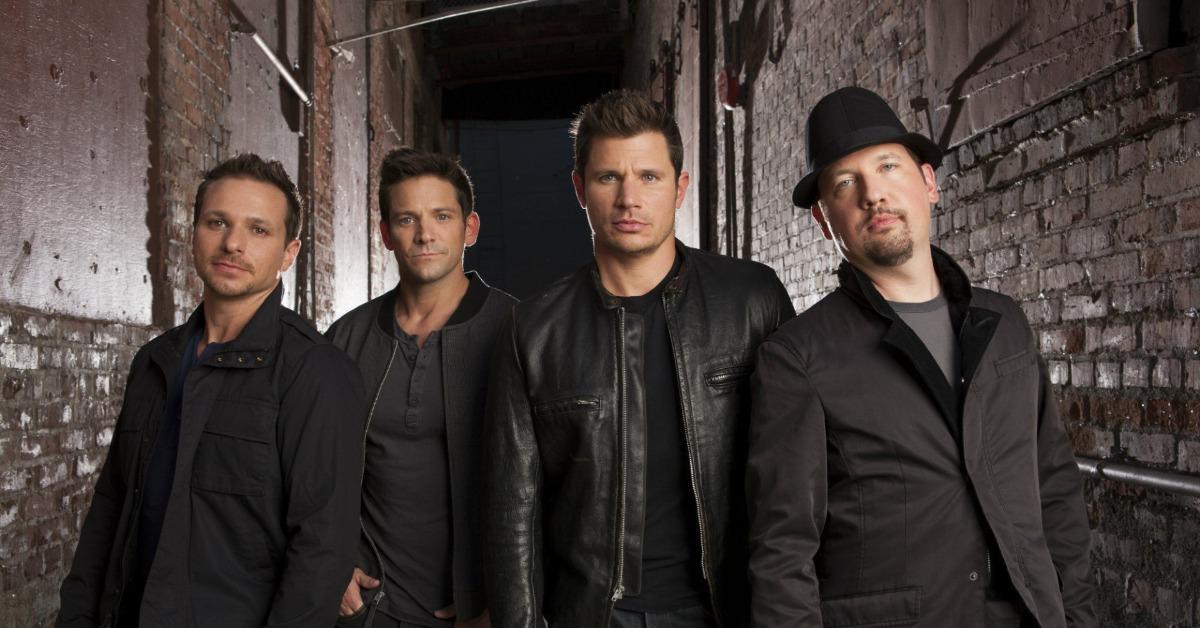 Article continues below advertisement
It's been a hectic day for the four pop stars — Nick Lachey, Drew Lachey, Jeff Timmons, and Justin Jeffre — as they prepare for their final performance of the summer, but everyone has a great attitude about the hustle and bustle of Sin City.
Article continues below advertisement
Drew, 45, is quick to quip, "Well, it's Vegas. It should never be boring."
Boring is definitely not the word for this group who all flew in from different parts of the United States for the iHeartRadio Festival Kickoff, and after a year and a half of being cooped up due to the COVID-19 pandemic, they were more than ready to get back to doing what they love.
Article continues below advertisement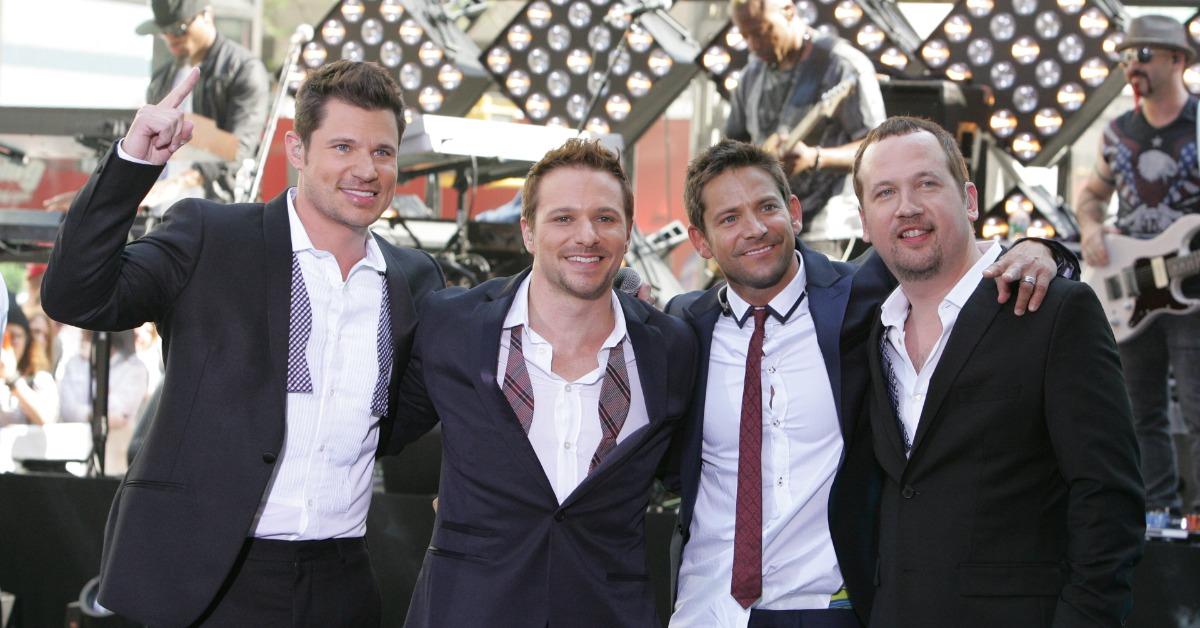 Article continues below advertisement
"We were really anxious to just make some new music and to get back in front of our fans and perform again." Jeffre, 48, says, noting the role the pandemic played in giving them time to think about their next steps as a band. "Being pulled away from everything for 18 months really made us want to hit the ground running and just get right to it."
Nick, 47, adds, "You really appreciate things even more when you're not able to do it, and that's what we experienced with the pandemic. So it feels great to be able to be back out there."
Article continues below advertisement
The "What's Left Of Me" singer goes on to describe the unique vibe of their audience that evolved after being away for so long. "There's just a real celebration of life that happens now," he says. "I mean to get in front of a live audience to feel the energy."
"We feel like we're blessed and fortunate to do it, but it's great to see the enthusiasm and kind of feed off the energy in the crowd, so it's better than ever," Timmons, 48, chimes in. "I mean, really, I mean, we're so lucky this many years later."
Article continues below advertisement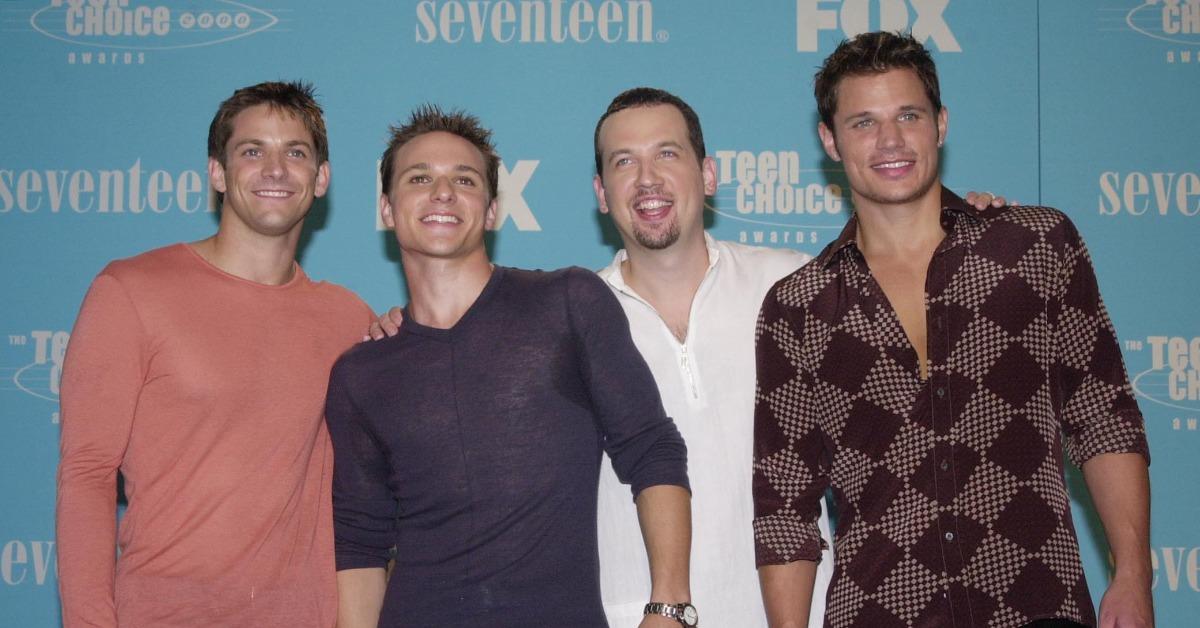 The award winning pop group released their first, self-titled album in 1997, and went on to release 3 others before their hiatus between 2003 and 2012.
Article continues below advertisement
The younger Lachey brother was happy to open up to OK! about their journey from their very first tour to today, and the biggest thing the 45-year-old singer claims to have learned over the years is appreciation.
"Just to appreciate the time that we had together to make music and perform," he answers candidly. "You know in the beginning we took it very, very seriously, which is great because you know it's work ethic. You put your all into it, but there are probably times we could have slowed down a little bit, smelled the roses a little bit and enjoyed the ride a little bit more."
Article continues below advertisement
"It's been a sort of full circle 25 years," Drew goes on, explaining that coming back after so many years makes everything feel new again. He also mentions that they are "wiser" now, to which Timmons jokes they are "on the twilight" of their lives.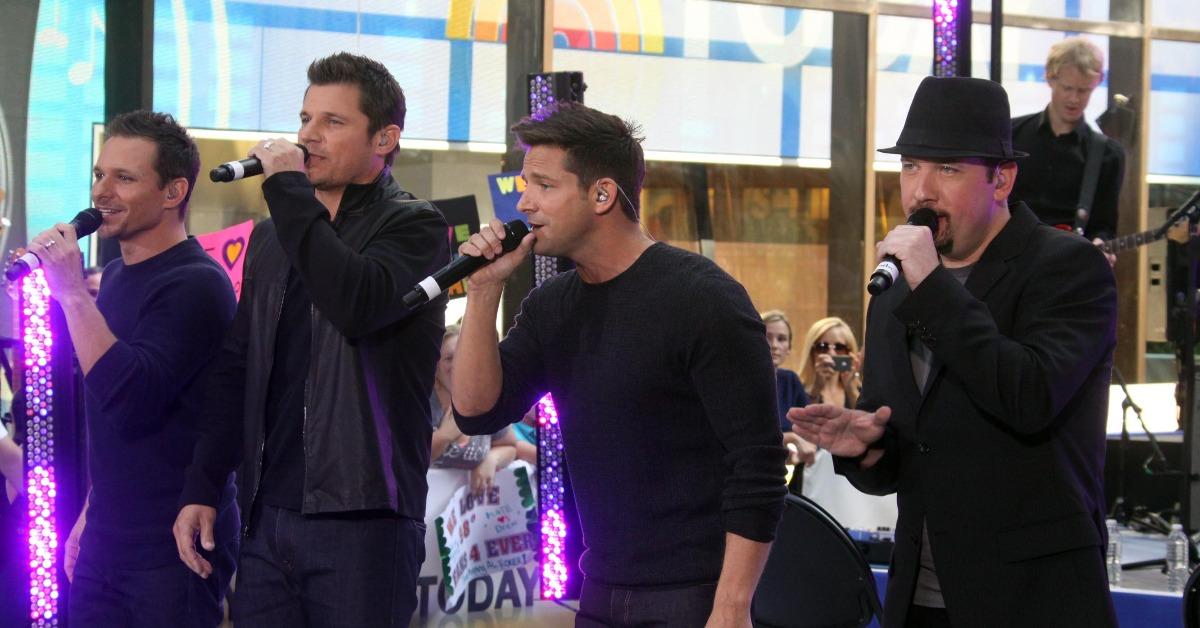 Article continues below advertisement
Countless changes happen over 25 years, but one thing that has never wavered for 98 Degrees is the theme of their music.
The band jokes they won't likely be writing any bops about "politics" or "stacks on stacks" but sending messages of love through music is something they won't stop doing anytime soon.
Article continues below advertisement
"I think for us the theme of most of our songs have always come back down to being love songs, you know? That's kind of where we made the biggest impact." Drew elaborates. "That's always going to be kind of our go-to sound and storyline [...] And those are kind of the timeless songs that we connect to and we appreciate."
The hit pop group kicked off their tour at The Great New York State Fair on August 21 and will continue throughout the year hitting locations in Southern California, Georgia, Arizona, Ohio, and more.