EXCLUSIVE
Aaron Rodgers & Shailene Woodley's Engagement Obstacle: Football Pro Doesn't Want To Bring Fiancée Around 'Toxic' Family Environment, Source Spills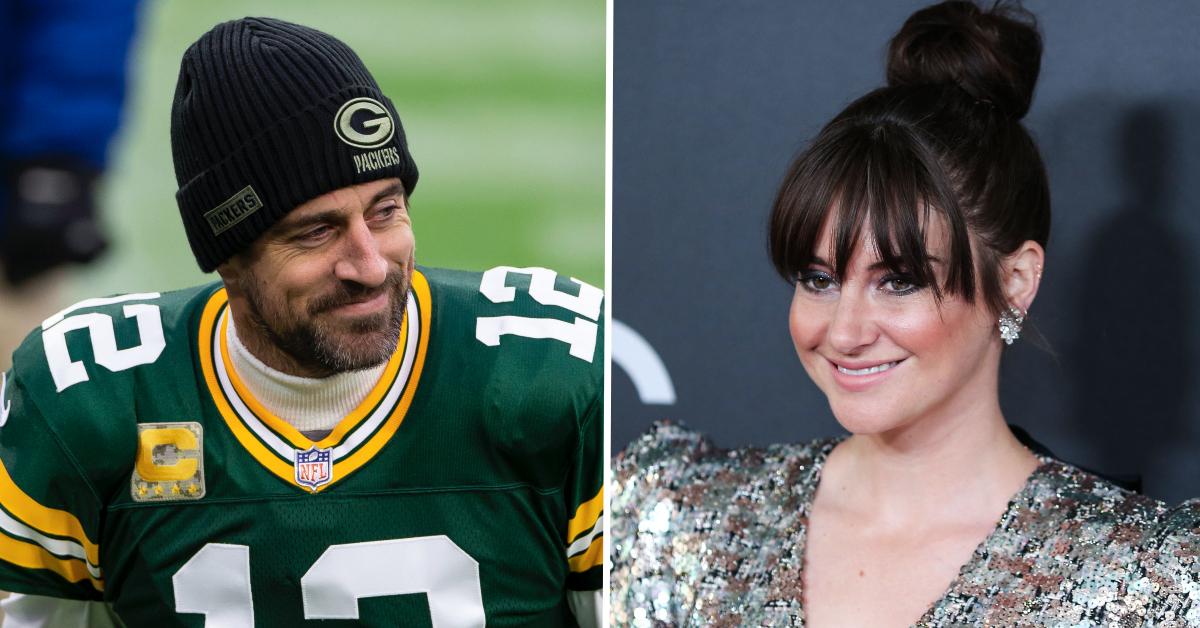 Aaron Rodgers looked positively giddy when he revealed he had a fiancée, Big Little Lies star Shailene Woodley, at the NFL Honors on February 6. But according to an OK! source, the QB is dreading the next step: bringing her home to meet his parents.
"It's no secret that Aaron's been estranged from them for years. The last thing he wants is for Shailene to get caught up in the drama," says the source, adding that the actress, 29, is encouraging the athlete, 37, to let bygones be bygones. "She wants Aaron to clear the air with his folks, but he's not ready to do that, and he doesn't want to bring Shailene into a toxic environment."
SHAILENE WOODLEY WEARS A HIGH GLAM LOOK WHILE STRUTTING THROUGH LOS ANGELES
Article continues below advertisement
The news of their engagement finally came after some silence on Woodley's end. She eventually confirmed that she's engaged to the football Pro on the February 22 episode of The Tonight Show Starring Jimmy Fallon.
"Yes, we are engaged," Woodley told Fallon, "But for us, it's not new news, you know, so it's kind of funny. Everyone right now is freaking out over it and we're like, 'Yeah, we've been engaged for a while.'"
Meeting the family won't be the only upcoming first for Woodley, who admitted she's never seen her man live in action on the field.
"I still have never been to a football game because we met during this wacky, wacky time and all the stadiums were closed that he was playing in," she said. "So, I have yet to go to a football game." She even revealed that, before she met Rodgers, she had "never seen one football game before."
Article continues below advertisement
As previously reported by OK!, the two have a lot of mutual friends. "He's always admired her from afar. So over the summer, he had someone reach out to Shailene and see if she was interested, and she agreed it would be fun to hang out," a source spilled.
"They had some Zoom dates, got to know each other on a platonic level at first, and things just progressed from there."