NEWS
Abigail Breslin Hits Back At Commenter Who Labeled Her 'Pathetic' For Wearing A Mask After Her Father Passed Away From COVID-19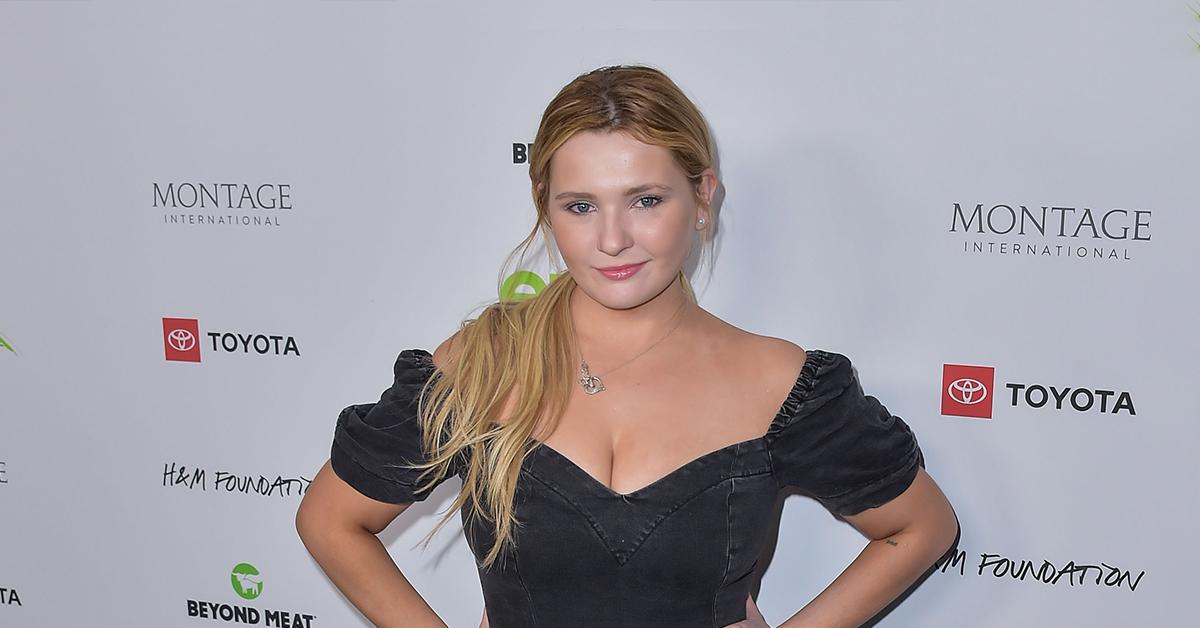 Abigail Breslin called out an anti-maker who called her "pathetic" for protecting herself from COVID.
Article continues below advertisement
On Monday, December 4, the actress, 25, posted a photo to Instagram of herself in a mask riding a roller coaster in Las Vegas to which one commenter wrote, "Who's the pathetic loser wearing a mask?"
Breslin hit back at the user adding: "That pathetic loser would be me, someone who lost their dad due to someone not wearing a mask and giving him Covid. You can kindly go f--- off now."
Article continues below advertisement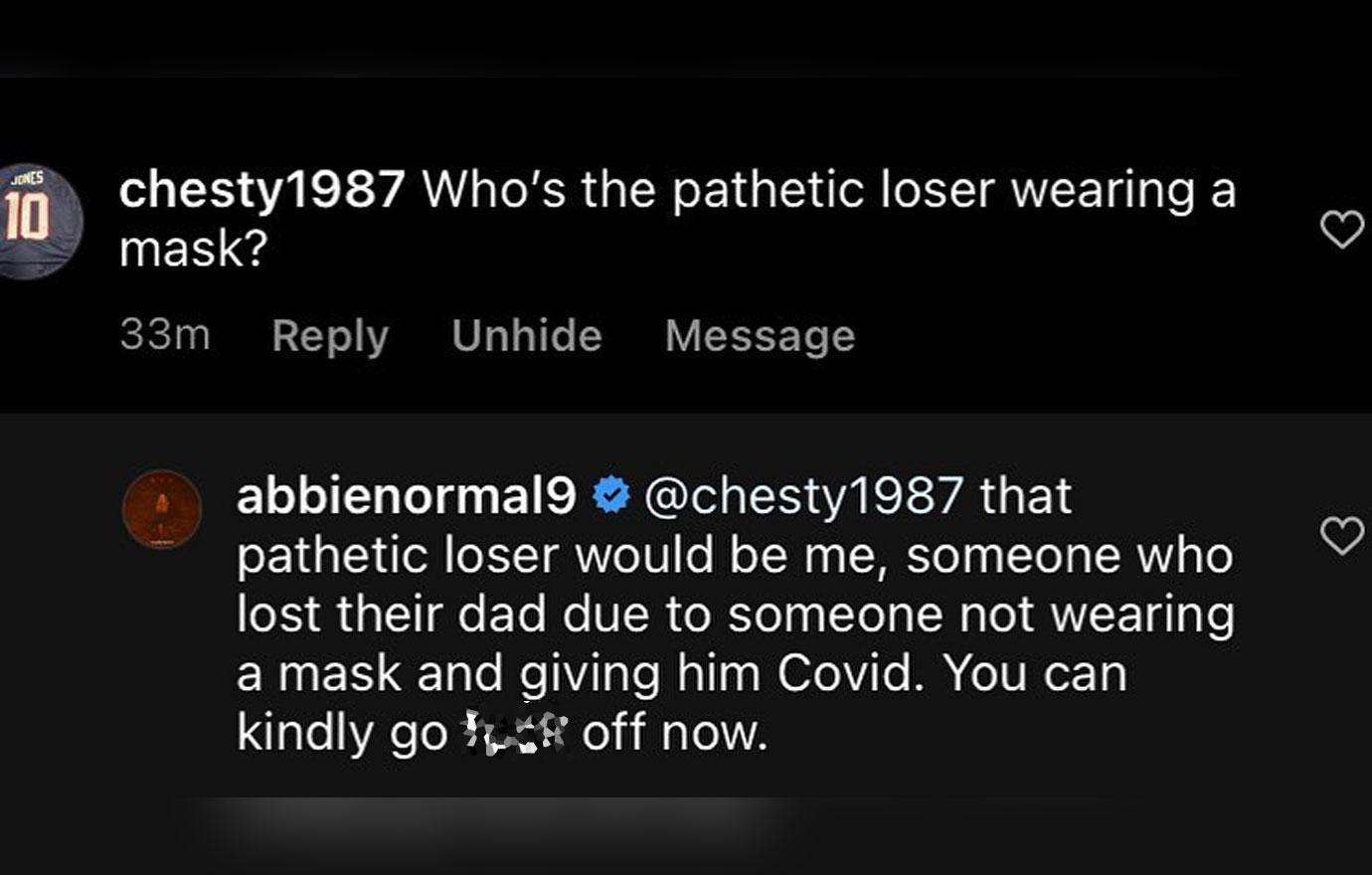 Article continues below advertisement
The Zombieland 2 star later posted the exchange that she captioned, "Sorry not sorry. Although I love ignorant comments (sarcasm obviously), I just can't tolerate it from someone with the username "chesty1987".
Article continues below advertisement
Protecting herself from the virus comes as an extremely personal decision to Breslin. The former child star lost her father Michael last February after he had contracted the virus weeks prior to his death.
"Hard to write this. Harder than I thought.. I'm in shock and devastation," Breslin wrote in an Instagram post. "At 6:32 PM EST, my sweet, perfect, amazing, heroic, wonderful dada passed away after my family and I said goodbye."
Article continues below advertisement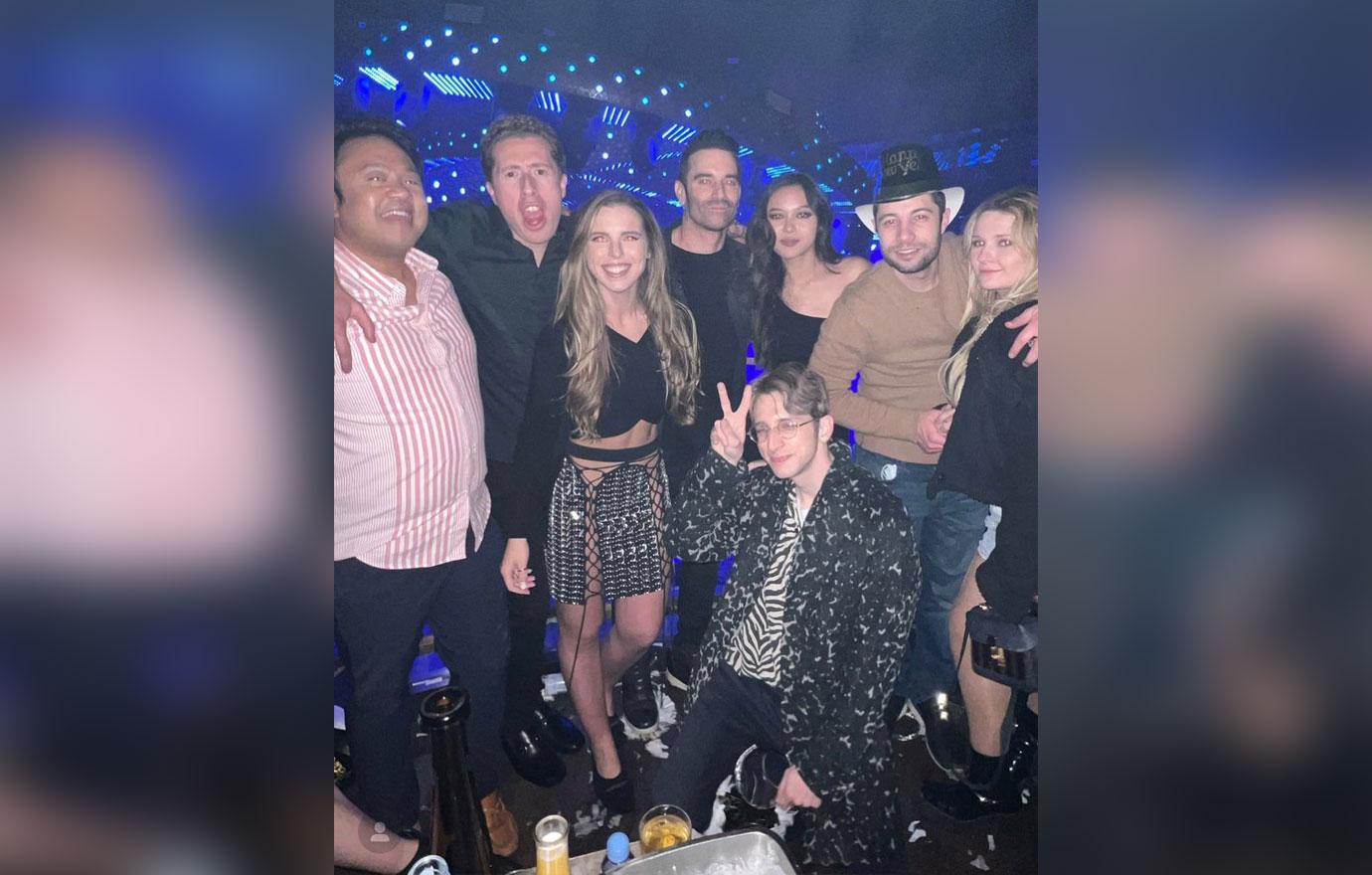 Article continues below advertisement
"It was COVID-19 that cut my sweet daddy's life too short," the Little Miss Sunshine actor stated. "I appreciate more than you know, the love and support my family and I have received."
Over the holidays, Breslin paid tribute to her father in a touching Instagram post as she wrote: "My first holiday season sans my dad. I love the holiday season and I'm so thankful I get to spend it with my mom, my brothers, my friends and my boyfriend… I'm truly blessed."
"But it's hard to know I can't call my daddy and wish him a merry Christmas or send him a gift certificate to a good steakhouse (lol). Some days are harder than others… grief is a tricky little monster," she concluded the post.