Alec Baldwin Slammed For Twitter Rant Hours Before Speaking About Halyna Hutchins' Fatal 'Rust' Set Shooting
Alec Baldwin is facing backlash for his impromptu return to Twitter, just hours before speaking out about late cinematographer Halyna Hutchins' tragic death.
Article continues below advertisement
On Saturday, October 30, Baldwin launched an attack against the U.S. government, which prompted social media users to slam the It's Complicated star for making a return to the platform soon after the fatal accident that left Hutchins dead and director Joel Souza injured.
Baldwin responded, "The federal government," to a tweet that read: "Not so long ago, Newsweek was a legit blue-chip news venue, Blue Cross Blue Shield a purely not-for-profit insurance organization, and the GOP a reasonable reality-based pillar of democracy. What other once-great American institutions misleadingly operate under their old names?"
Article continues below advertisement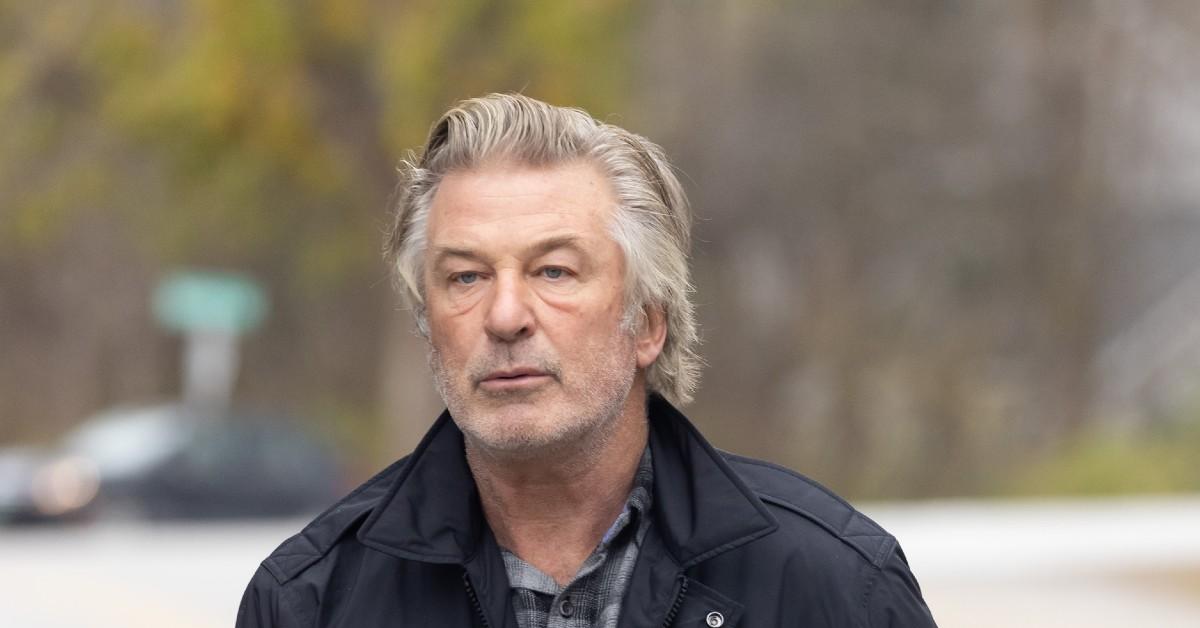 Twitter users didn't hesitate to put Baldwin in his place, with one person writing, per The Sun: "Have several seats, sir. Now is not the time to be on social media."
Article continues below advertisement
"Show respect and don't tweet. Too soon," a second user reportedly chimed in, while a third pointed out that the 30 Rock alum only took a week off from using the app since the incident. "Wow. A whole week of mourning," the critic tweeted. "Maybe I thought he would be a little more respectful to the victims...or just people as a whole."
Article continues below advertisement
Hours after his questionable return to Twitter, the actor, 63, addressed the passing of the 42-year-old while speaking to reporters, calling Hutchins his "friend."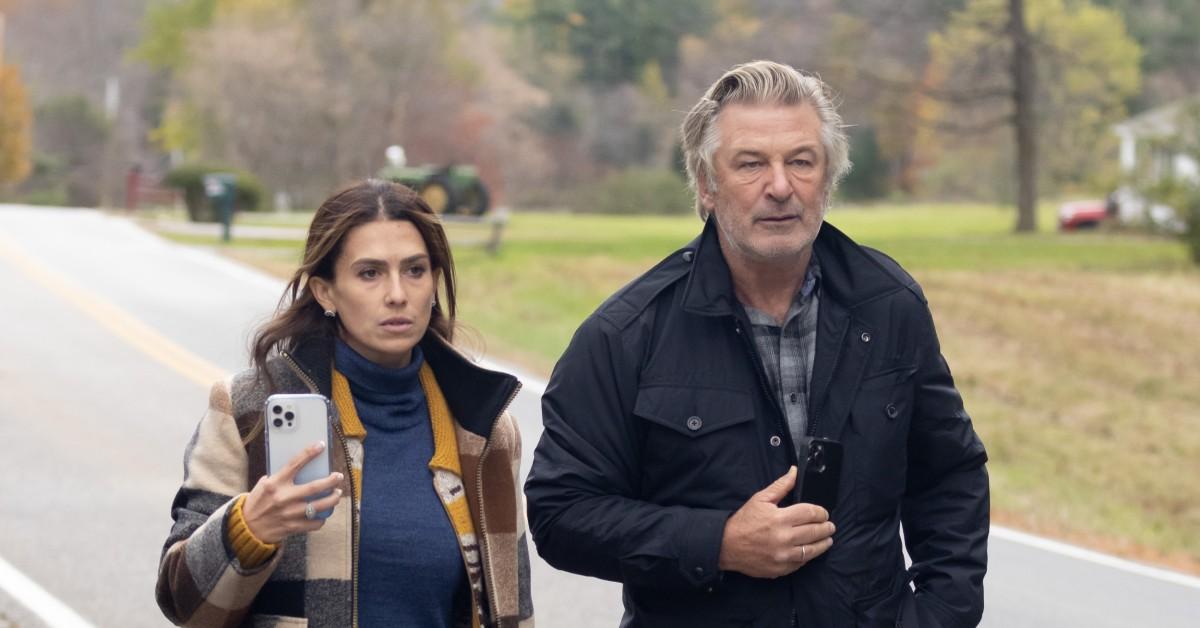 Article continues below advertisement
"The day I arrived in Santa Fe to start shooting, I took her to dinner with Joel the director. We were a very, very well-oiled crew shooting a film together and then this horrible event happened," Baldwin added, as he stood on a roadside in Vermont, where he and his family have been residing since the fatal Rust shooting, which took place on Thursday, October 21.
(Baldwin pulled the car over in Vermont after being followed by eager photographers, and asked them what they want to know, pointing out that he isn't allowed to discuss the ongoing investigation.)
Article continues below advertisement
Baldwin's wife, Hilaria, has also come under scrutiny after sharing Halloween snaps of the couple and their children dressed up. The mother-of-six's actions were called "inappropriate and tasteless."
The probe into the set shooting is ongoing, with Santa Fe County Sheriff Adam Mendoza confirming that no one has been ruled out yet. As OK! reported, Baldwin fired off a single live round on set in New Mexico after being told the weapon was a "Cold Gun," meaning it did not contain live ammunition — or so he thought.
Article continues below advertisement
Assistant Director David Halls was the one who declared the prop was safe to use, and has become one of the focuses of the investigation along with head armorer Hannah Gutierrez-Reed.
Article continues below advertisement
The rookie armorer insisted she followed protocol to ensure the gun was safe on the fatal day, while Halls admitted he wasn't shown all of the rounds in the barrel before declaring the gun as "cold."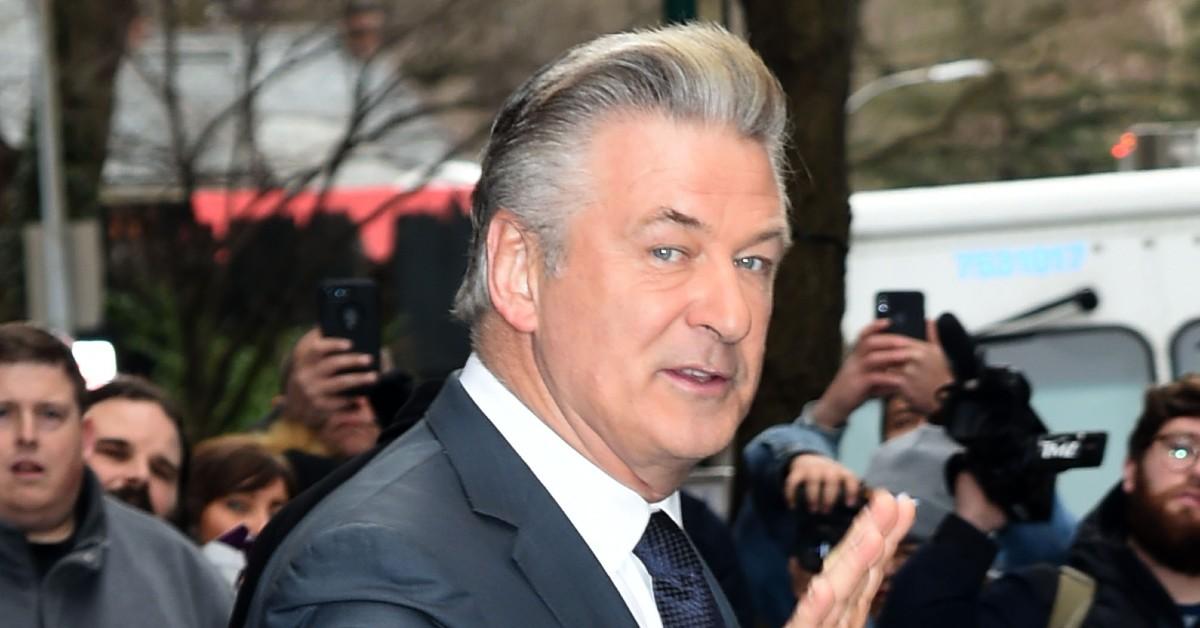 Article continues below advertisement
Nevertheless, Gutierrez-Reed maintained there was never live ammunition on set — a claim Mendoza said was "not accurate."
Now, authorities are looking into who's responsible for the incident, as Mendoza explained: "During the interviews, the focus of the investigation is: how the live rounds got there, who brought them there, and why they were there." It's unclear if Baldwin will face charges, considering he was told the gun was safe.