Revenge Body! Slimmed-Down Alex Rodriguez Posts Shirtless Photo Following Dramatic Split From Jennifer Lopez
Breaking up sure does look good on Alex Rodriguez. The athlete, who publicly split from Jennifer Lopez earlier this year — only to watch her quickly move on to ex-fiancé Ben Affleck — posted a shirtless photo in the water looking better than ever.
Article continues below advertisement
"I've fallen, and I can't get up! And I'm good with that. #perfectweather☀️," the 45-year-old captioned the photo.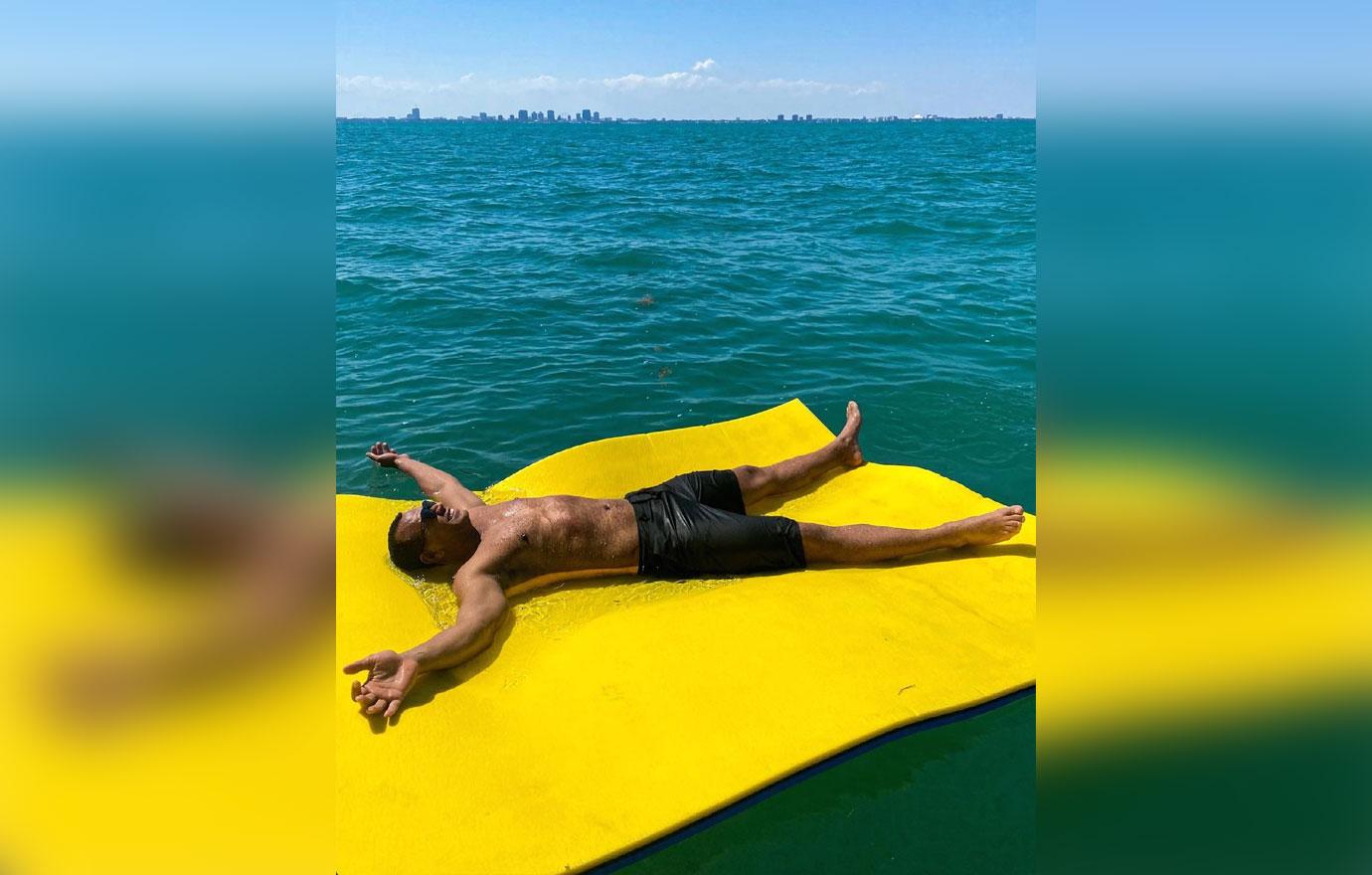 Article continues below advertisement
It looks like the pro athlete is finally getting over his ex — either that, or he's trying to make her jealous.
Back in April, the former New York Yankees player proudly flaunted his weight-loss milestone and said that he was officially ditching the "dad-bod."
Article continues below advertisement
On April 28 — just over a week after he and Lopez confirmed they ended their engagement — he posted before-and-after shots to the 'gram to show off his self improvement. "Anyone else determined to stick with their fitness goals this year?" Rodriguez captioned the snaps. "I've been consistent with my workouts and finally put down the chips."
Article continues below advertisement
The athlete seems to be doing all that he can to heal his broken heart. After all, OK! sources exclusively spilled that the former power couple are no longer on speaking terms following their very public breakup.
"Jennifer is angry about what Alex did when they were engaged, while Alex is angry about what Jennifer did after they broke the engagement off," a source previously told OK!. "There is a lot of pain and rage about breaking off the engagement."
Article continues below advertisement
While Rodriguez has taken a health-and-fitness approach to the breakup, the Latin superstar went a separate route — and straight into the arms of her ex.
Article continues below advertisement
As OK! previously reported, Bennifer 2.0 is going strong. The lovebirds recently had a date night at Avra Beverly Hills Estiatorio on June 25 and seem extremely happy that they've reconnected.
In fact, a source spilled that Lopez and Affleck — who became engaged almost two decades ago in November 2002 — are ready to walk down the aisle and actually make it official this time around.
Article continues below advertisement
"This time, Ben isn't going to let Jen get away," a source spilled. "Let's be honest, the new relationship might technically only be a few weeks old, but in reality they are picking up where they left off. Jen and Ben both know everything about each other — the good, the bad and the ugly. They are not starting at square one."
Added the insider, "They are meant to be together and will make it official before the end of the year."