NEWS
Alexia Woods Speaks On How She Makes Over £10,000 A Month Posting Personal Contents On Social Media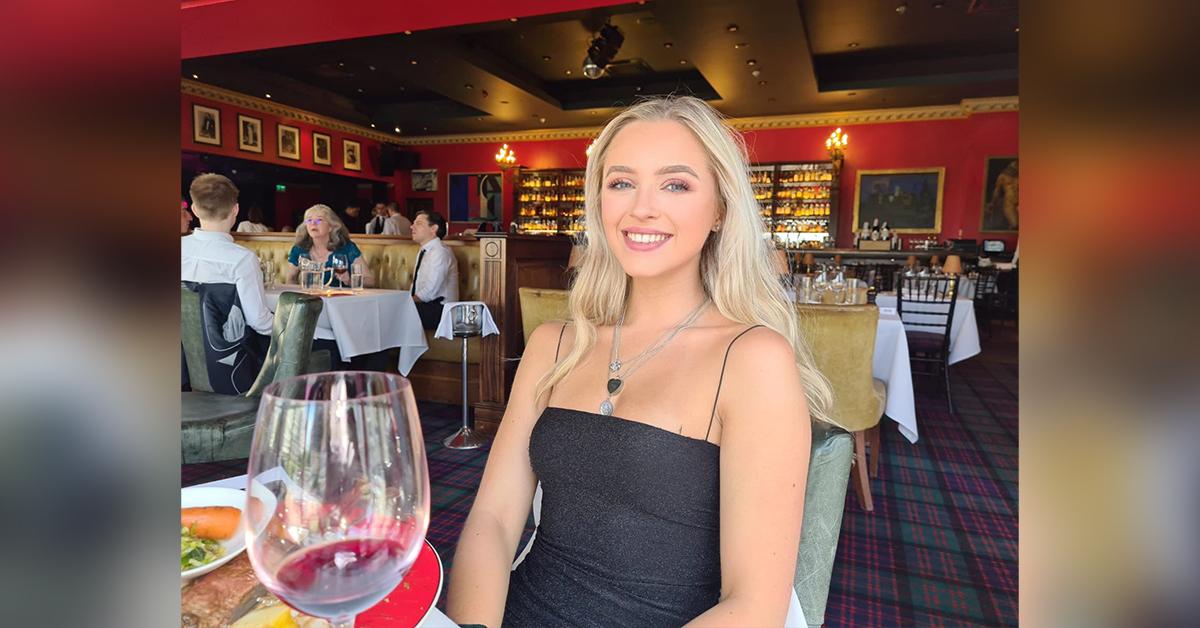 When Alexia Woods began posting content on social media, she probably had no idea that she would cover so much ground and begin to earn 6 figures within a short time. Yet, that's what she's been able to pull off, simply by uploading personal content across social media platforms like Twitter, Instagram, TikTok, theCHIVE, and OnlyFans.
Currently, Alexia's social media accounts boast tens of thousands of followers and subscribers on those sites, and she makes over £10,000 a month just by uploading content. Before she took to social media as a side hustle, Alexia worked as a waitress in a restaurant.
In a recent interview, Alexia revealed she started working when she was 14 and worked till when she turned 18 and had to eventually quit the job due to the outbreak of Covid-19. Even while she had her regular office job after her restaurant closed down, Alexia said she never wanted to remain in the rat race for long.
Article continues below advertisement
"I didn't want to work under anyone or have to study or do anything like this," she says, adding that the notion of working in an office for the rest of her life was simply inconceivable. For one, she thought the lives of the people around her were hardly inspiring. "I'm looking around at the people that I've been working with. They've been there for 10 years, and they haven't moved at all. And it just makes me think I just don't want to be stuck in that situation.
So turning to her creativity was a way of personal expression, to showcase her art to a broad range of audiences and see how it went. Then step by step, by being consistent, things began to turn around as she got more and more followers and subscribers on her accounts.
Alexia capitalized on the opportunities provided by social media to explore her creative genius to make her life less boring and more rewarding financially. Like many young entrepreneurs holding their own on social media by coming up with creative ways of improving their income and lifestyle, Alexia Woods is proving that it is possible to be young and successful in doing the things you love.
In building her accounts to the position where she has tens of thousands of followers, Alexia reveals it took a lot of deliberate effort and sacrifice. She had to put in up to 16 or 17-hour a day sometimes, just to keep the ball rolling.
Currently, she's working on having her Instagram account verified since she's been able to monetize her accounts on other platforms. Finding success, she says, was not easy contrary to what a lot of people might expect.
"Everyone goes into it thinking this is going to be really easy money when it isn't," she points out. "So obviously that's quite a shock to the system."
Article continues below advertisement
The challenge is not only in uploading content and growing your page but also keeping your accounts active and maintaining contact with your audience.
According to Alexia Woods, replying to clients' messages on a daily basis, sometimes even before breakfast, was a priority to her since most of her clients are based in the United States and would leave their messages when it was past bedtime in London, where she's based.
So she's never far from the reach of her clients, and this helps to sustain her business. "I currently post on Instagram, Twitter, theCHIVE, Reddit, and three TikTok accounts, which I can post up to six times a day on each TikTok account."
Work for Alexia is therefore back-to-back. A lot of content had to be pre-recorded so she could keep up with her daily posting schedule, she could spend up to three hours just recording content, taking photos in different outfits, and then also looking through TikTok to determine what was in trend and what was relevant. This process required planning and dedication to success.
In growing her social media influence, Alexia speaks on how networking had also impacted her brand and expanded her revenue. She networks with key individuals and brands that could help her grow and become more visible in the social media space, and it has been helpful to her so far.
So for other young people who might be interested in seeking out a career in social media or uploading content just like Alexia Woods, she advises them to take connecting with people very seriously."You've got to network with people, to create good relationships."
Speaking from her experience, Alexia also offers an important tip to social media start-ups and influencers:Diversify. To grow quickly to the point where you can monetize your accounts and earn a good income, you need to operate several social media accounts, just like she's doing. Although she began with Twitter, she currently operates multiple social media accounts (Reddit, Instagram, and TikTok) with several hundred thousand followers on her platforms.