'American Pickers' Star Danielle Colby Charging $250 For 'Foot Fetish Videos' & NSFW Pics As Costars' Feud Exposed
American Pickers star Danielle Colby is cashing in.
Article continues below advertisement
As her former costars Mike Wolfe and Frank Fritz continue to publicly squabble after Fritz was fired from the hit History channel show, the 45-year-old burlesque dancer is selling NSFW photos and videos online.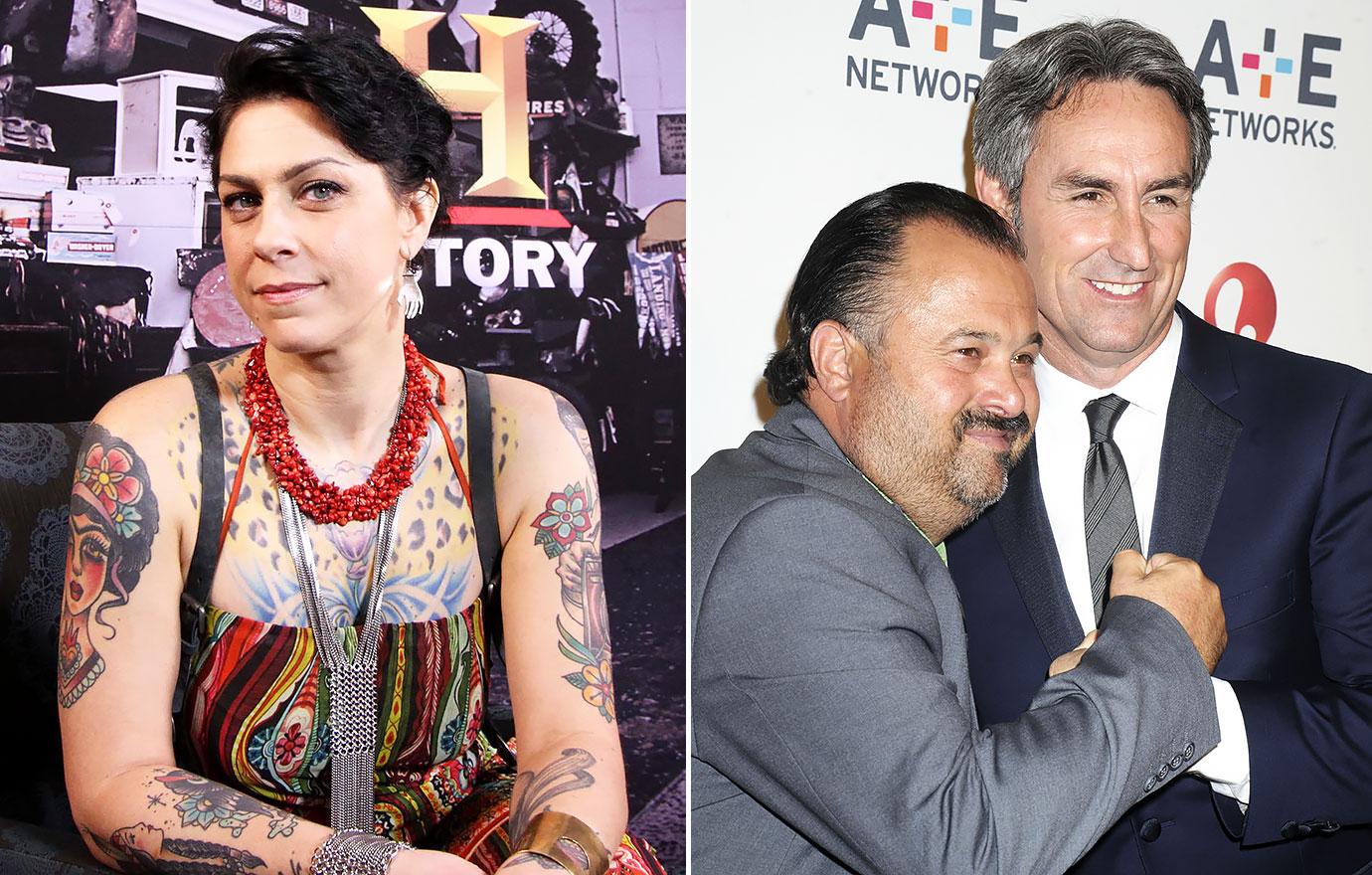 Article continues below advertisement
Colby has several tiers on her Patreon account. The lower levels range from the Sensual Spark for $1, to White Hot Tier that goes for $25 a month. White Hot gives fans a "sneak peek and early bird progress photos and full videos of my personal costume collection and dance routines including but not limited to complete burlesque striptease routines for students to study as well as complete rough drafts of upcoming routines."
Article continues below advertisement
If her followers want to shell out more dough, they can opt-in for the higher tiers, which range from the Volcano Tier for $50 a month, all the way to the Super Volcano Tier which is a whopping $150 — and sold out, according to her site.
The exclusive tier includes "vintage or modern lingerie videos, exclusive burlesque performances, behind the scenes footage, underwater videos, foot fetish videos." She also sells sexy snaps on her Etsy page for $25.
Article continues below advertisement
Meanwhile, as the self-described "Queen of Rust" is raking in the coins from her fans, her former costars have been trading shots at one another.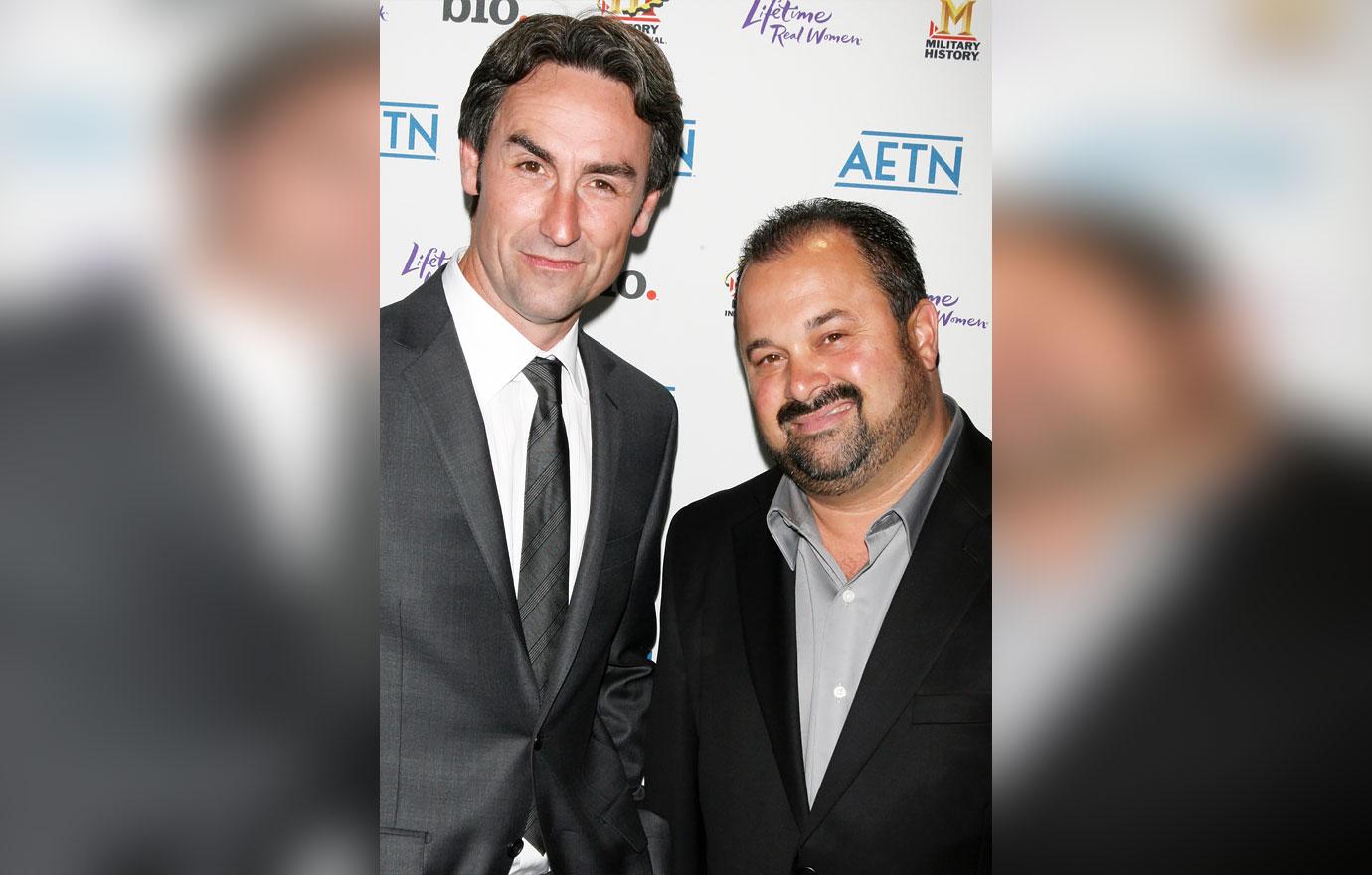 Article continues below advertisement
In July, news began to surface that Fritz had gotten the axe from American Pickers. Wolfe recently declared he would like to see his former friend return to the series, but doesn't believe he is mentally ready for it due to his substance abuse issues.
Article continues below advertisement
"Frank is just going through a lot personally with addictions," he dished, OK! reported. "It's unfortunate that he's made decisions that have him the way he is."
Following Fritz's exit, Colby shared a lengthy message via Instagram expressing her dismay over his firing.
Article continues below advertisement
"I'm truly saddened for the loss of Frank on the show," she captioned a selfie with Wolfe, as the two prepped for the new season on Monday, August 2. "I'm incredibly sad for his struggles. I have personally watched everything over the last decade. I have many thoughts but won't speak them as they are only my my [sic] thoughts, not gospel. I wish things could have been different but we must be accountable for our actions when we cause instability or pain and suffering to others."
Article continues below advertisement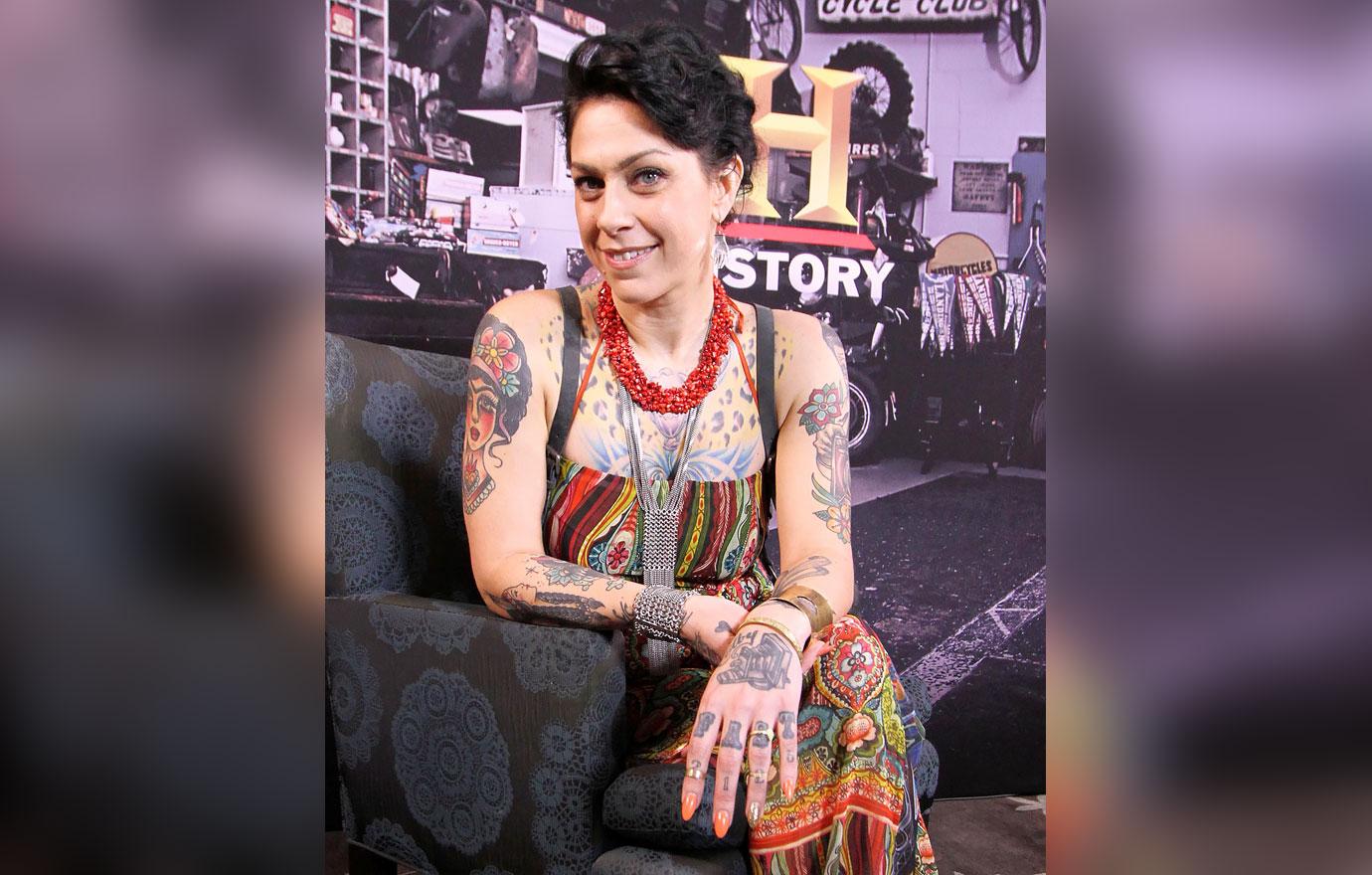 She continued, "Frank caused so much pain for himself that it has been hard to watch. I truly hope Frank receives all the help he needs to become well after years of being unwell. It is not my place to speak Ill of someone who needs help so I will keep my comments uplifting."