Rapper Bhad Bhabie Claims She 'Broke The F**k Out' Of OnlyFans Record, Raking In More Than $1 Million After Debut
Article continues below advertisement
Bhabie — best known as the "Cash Me Outside" girl — posted a screenshot on Instagram of what appears to be $1,030,703.43 in revenue. "Not bad for 6 hours 🤩," she captioned the post. "we broke the f**k out of that OnlyFans record 🥰🥰🥰."
Article continues below advertisement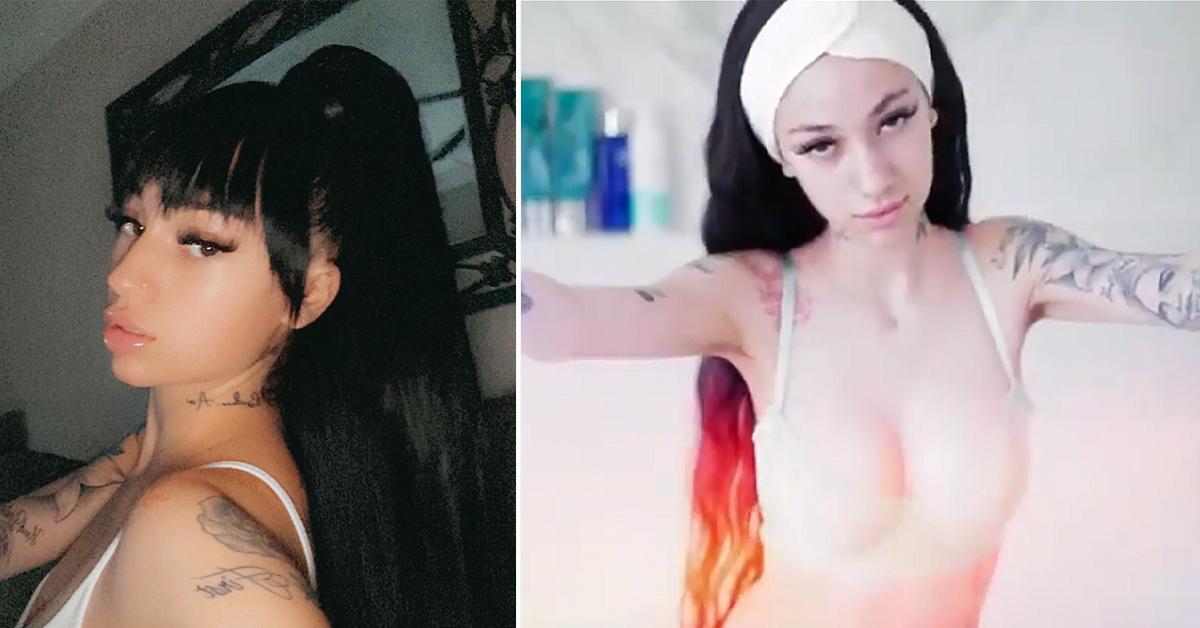 The rapper teased footage of her exclusive content on the 'Gram. She was seen walking around in lingerie and posing provocatively for the camera. "Saw your 6 million comments and now I'm answering you call 🙃," she captioned the risqué clip. "We breaking all the rules 🔥🔥🔥... See u b*ches there. LINK IN BIO 😈."
Article continues below advertisement
Bhabie — real name Danielle Bregoli — is charging $23.99 per month for access to exclusive photos and videos to her followers. Subscribers are also promised the ability to "direct message" with her. Other notable celebs with OnlyFans pages are Cardi B, Chris Brown, Trey Songz and Blac Chyna.
She backed up the claims of interacting with her fans on Twitter, saying, "I'm spending 3 hours every night responding to the OnlyFans dm's. Imma really do it. I don't really be sleeping anyways."
Article continues below advertisement
Bhabie has made headlines as of late after claiming she was abused at the Turn-About Ranch in Utah, where was sent to address her behavioral issues after her infamous appearance on Dr. Phil in 2016 when she was only 13 years old.
Article continues below advertisement
In a video shared on YouTube, the rapper also demanded that Dr. Phil McGraw "issue an apology" to her and to "any other child you sent to Turn-About or any other program like this." The center describes itself as a Christian-based residential treatment program for troubled teens, but Bhabie claimed the facility took "away necessity privileges" instead of supporting her.
Bhabie alleged that for the first three days upon her arrival at Turn-Around Ranch, "there was no showering" and that for the duration of that time, she was forced to sit upright. She added that staffers were allegedly able to enforce any type of punishment they saw fit if the were "angry at the moment."
Article continues below advertisement
She continued: "They wouldn't let me lay down for nothing. Like, I was falling asleep and they're like, 'Oh, get up, get up.' So I'm just sitting here like, 'This is gonna be really bad,' when I saw these people have no sympathy." Dr. Phil has yet to issue a statement about Bhabie's shocking claims.
Since her controversial appearance on Dr. Phil in 2016, Bhabie has gone on to make a name for herself in the music world. In 2017, she became the youngest female rapper ever to hit the Billboard Hot 100 chart with her debut tune, "These Heaux."